Get Familiar With the National Weather Website
Search for more weather info.


Get to know your
national weather website.
There are many reasons for Americans to do so. For one thing, you will have a handy place to go for your local forecasts. You can see national weather maps that will show where the action in the skies is taking place. And what's coming your way.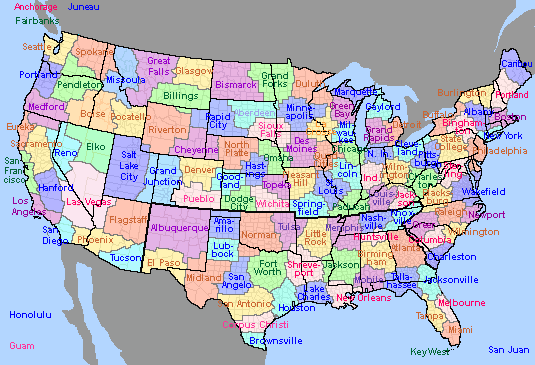 You can also learn the facts about storms, severe weather, and lightning...Enlightening!
The National Oceanic and Atmospheric Administration, also known as the NOAA, offers a national weather service website. With one quick click, you can access current weather conditions and forecasts for your own state.
There's an air quality map that will show you how much ozone is in the air in your region. Other maps give the details about the river levels in any given area.
Find out when and where flooding last occurred, as well as how deep the river currently is.
If you're Canadian, check this one out.

And here's another for any Australians in the crowd.

You may have heard the term "National Weather Bureau." This was the name given to the National Weather Service up until the name was changed in 1970. Many other countries, such as Australia and Belize, refer to their national weather organization as a bureau.
In the United States, the name change took place exactly one century after the Weather Bureau was organized and signed into law by President Ulysses S. Grant. But still long before there was a national weather website.
Use the National Weather Website to Teach your children well
One really neat feature available from the US National Weather NOAA website is the Jetstream online school for learning about the weather. This section of the site offers links to information about any aspect of weather you could want to explore.
This could be a great help to home schoolers or teachers of students of any age. There are even lesson plans and interactive review questions offered for ten different categories of weather information. Some of these categories are thunderstorms, tropical weather, global circulations, and lightning.
The weather website from the NOAA is a great resource for teachers and a good place to keep up with local weather. Modern technology has made it possible to provide weather forecasts with greater efficiency and accuracy than ever before. And you can find those demonstrations here.
Go back from National Weather Website to the Forecast Map Weather page now.
Weather websites are popular. And so are many other topics. Consider creating one of
Search this site for more information now.