*** 20th Anniversary: 2003 to 2023 ***
Pictures of winter weather, snow wallpaper, and snow storms
I love this after-storm photo.
Would you like more white winter pictures and snow wallpaper to chill your bones? Click on the blue text above or any photo below for more white winter pictures.
If you love snowstorm photos, you can experience them without getting cold.  Check out these pictures to see the beauty and uniqueness of each storm.
How did these people get so much snow?  You might think it's a mystery.  I'd love to experience this amount of snow in person.  Most of us will only see it in pictures.  It's worth it for the scenery and the adventure.
Due to their location and weather patterns, Canadian maritime places like Newfoundland and Labrador, Nova Scotia, and New Brunswick can get extreme snowfalls.  On the eastern coast of Canada, these regions are where cold air masses from the north meet warm air masses from the Atlantic Ocean.  "Nor'easters," which can bring heavy snowfall to the region, can be formed as a result of this collision of air masses.  
These areas can also get snow from Alberta Clippers in addition to Nor'easters.  Coming from far-away Alberta, these fast-moving low-pressure systems can bring snow and cold temperatures to the east coast.  
It's also true that the Canadian Maritimes get "lake effect snow." It's when cold air moves over warm waters like the Great Lakes or the Atlantic Ocean, picks up moisture, and then deposits it as snow on cooler land.  It's a combination of geography, weather patterns, and air masses colliding that leads to the extreme snowfalls in the Canadian Maritimes.
Cold Storm Chasers
"A snowflake is one of God's most fragile creations, but look what they can do when they stick together!" I don't know who said that but it's pretty cool.  The metaphor highlights the power of unity, collaboration and teamwork.  We should value these things and never underestimate the power of collaboration.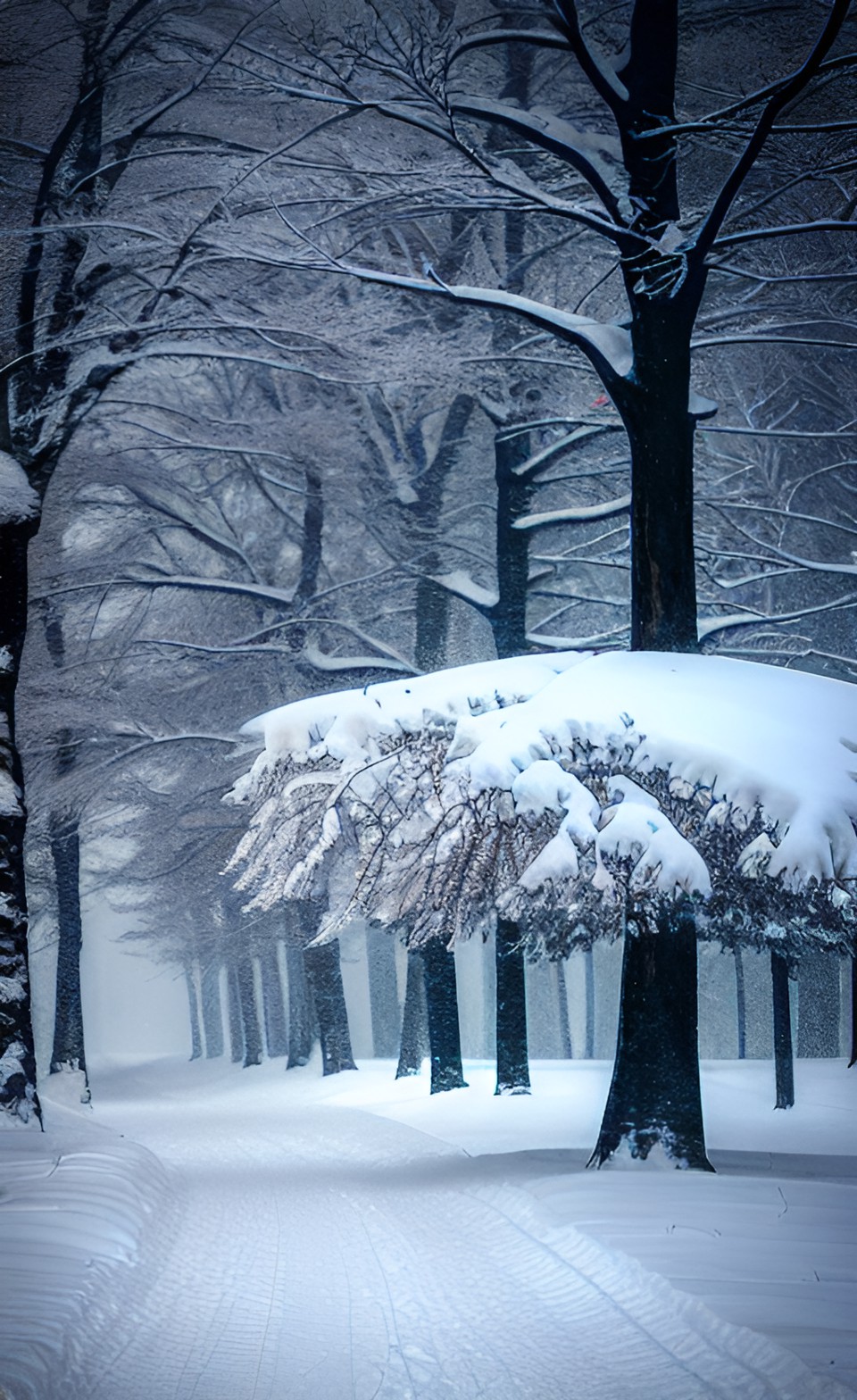 Sketch of snowstorm scene
Canada and the Northeast part of the USA gets hit by major storms every now and then.  Meanwhile, nearby areas like Eastern Canada, with its rugged terrain and ski resorts, also get heavy snowfalls and blizzards...these snow pics were taken in Newfoundland after one of these storms.

As you can see in these photos, storm winds piled snow in deep drifts and left nearly bare ground nearby. 
Often, this kind of drifting happens near large objects such as houses and in turbulent areas (usually on the downwind side).  
Snow wallpaper says it all.  You can see the next photo by scrolling down. 
Snow Wallpaper / White Mountains
After several months of winter, below is what an industrial site might look like in western Canada.  Here, the winter climate is quite dry, so it doesn't get very deep.  Still, the region can get spring snow anytime until May, leaving the same effect.
During May and June, Alberta is transitioning from spring to summer, so cold air masses can still hang around.  The cold air masses can meet warm, moist weather systems moving in from the south or west, creating ideal conditions for snowfall.  
Furthermore, the Rocky Mountains, which run through western Alberta, can play a role.  Over the mountains, moist air from the Pacific Ocean can be lifted, which cools the air and causes it to condense and fall as snow.
Besides that, Alberta is on the Canadian prairies, so weather patterns can change rapidly because of the jet stream.  It's possible to get snowstorms when the jet stream dips suddenly.
There are a lot of people who work in snowy environments, as shown here and on this second snow imagery page.  Their jobs include keeping the gas plant running or making Canadian homes comfortable, even in times of apparent difficulty like those shown in the other photos.  Let's look at the winter clothing these employees need to stay warm.
In winter, it protects you from wind and moisture penetration.
However, this kind of weather doesn't just result in work and toil.  You might be able to ski or skate in these conditions.  We'll have to wait a few months for summer activities like sailing but we can have fun now. 
The thrills come with a bit of danger, so beware.  We've seen wild avalanches in the Canadian Rockies, between British Columbia and Alberta.  Believe it or not, that fast-moving, huge wall of snow crushes everything in its path.  It's like a landslide.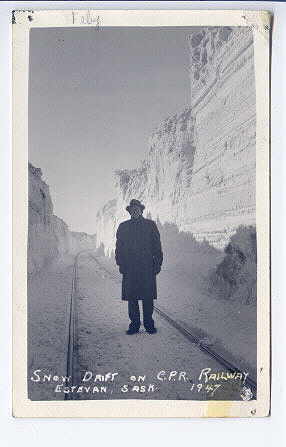 1947 snowstorm swept the country
Everyone talks about how extreme winter weather affects our society...but how unusual is it?  Storms, both summer and winter, seem to have emerged recently, and some of us blame climate change. 
Compare the weather pictures above with this snow wallpaper here and you'll see the similarities between two different points in history.  There's an inscription that says 1947.  It's also in the middle of the nearly desert-like Great Plains of North America, in southern Saskatchewan.

Now...That's unusual!
Now you can Have you Say
Check out this short time-lapse video and see if you remember any great storms.
Wanna Show us your great Snow Pictures
Awesome ski trip you were on? Have some good photos of the place? Did your town endure the most horrific storm recently and you need us to see them? Let the world see. Right Here.

All you need to do is check the instructions in this form. Tell us a bit about it and that will be published as well.
What Previous Visitors Have Sent
Click below to see contributions from other visitors to this page...

---
Would you rather see summer severe weather picturesinstead of these winter scenes?  Do so and read a bit about those kinds of storms.  And here are some other pieces of information you might find handy.

Detailed Satellite Photos

Maybe you wish to see some science news articles. If so, get my free weather newsletter right into your inbox.

ADD TO OTHER SOCIAL BOOKMARKS:

Del.icio.us

Digg

Spurl