global ocean warming
by Betty D
(Hilton Head, US)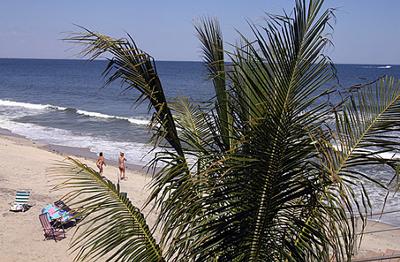 Warm Ocean
This global ocean warming issue has been bothering me. I have been doing amateur weather reporting for WSAV-TV in Savannah, Georgia for three years. One year I noticed our ocean temps were already 86 by early July and that seemed very unusual for so early in the summer.


I tried finding out if that was an anomaly but so far I can't find anyone in NOAA, NODC, NESDIS or NWS with that answer, When I get to certain sites my computer warns me not to download those files so I'm wondering if you can answer my query: Were the high ocean temps off South Carolina highly unusual or not?
Thanks so much for your time,
Barry's Response
- Betty:
Seems strange, that you would not be able to get the help you need from the seemingly credible organizations you listed.
I Googled "historical atlantic water temperatures" (without quotes), and this was the first result.
https://www.epa.gov/climate-indicators/climate-change-indicators-sea-surface-temperature
It gives tables of temperatures by month for various locales including Savannah Beach.
Try varying your search phrase or engine and see if you get anything more helpful.
If the temperature was higher than normal, would you also say that the
hurricane season was more active than usual?
I thought so, but you might know better. Anyway, there is a global ocean warming connection, as you probably know.
You might also wonder if the
projected changes in sea level
will have any effect on hurricane. Probably not, but who knows?
Search
this site for more information now.
ADD TO OTHER SOCIAL BOOKMARKS:

Del.icio.us

Digg

Spurl