Do you need environmental certifications?
Find more career information.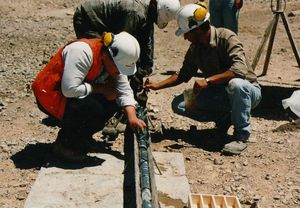 These environmental certifications give new professionals with some experience a chance to advance quickly and to complete their next environmental career move. Have you got your environmental science degrees and are now looking for eco jobs and to enhance your career?
The Canadian Environmental Certification Approvals Board, also known as CEBAB, might be just for you.
The world needs a way to acknowledge environmental specialists so they may be recognized within their own jurisdiction, and perhaps internationally.
Canada then had the Canadian Certified Environmental Practitioner, CCEP program, to serve that purpose. But According to CECAB.ORG: On August 1, 2010, all of the previous designations merged under the credential EP – Environmental Professional, with specializations to recognize a specific area of work.
It allows the expert in the field to state briefly, in four letters ultimately, that he has proven himself as a true professional over a period of at least five years. CEPIT environmental certifications let even younger workers show that they are headed in the right direction.
"The certification is based on a practitioner's ability to do certain environmental work activities, to have sufficient experience doing them and being able to perform them competently," according to the board's website, cecab.org.
A list of national standards for this select group of multidisciplinary environmental occupations exists. Prospective inductees submit their qualifications for comparison to this list, have their statements verified by online interviews with their peers and pass other stringent requirements set out by the board. Once that is complete, each new person is added to the register as a Canadian Certified Environmental Practitioner.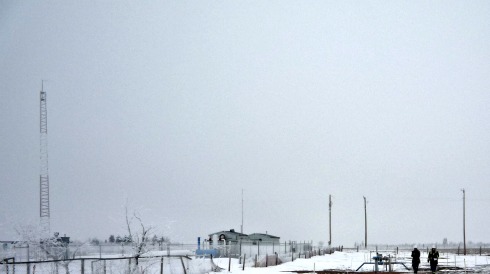 Why Bother with environmental certifications?
This field of endeavour is rather technical and difficult to explain at the best of times. New workers need all the help they can get proving their effectiveness.
But it's a growing area of work, and will continue to do so for decades to come.
Up until recently, many would have considered most environmental work a 'black art' of sorts, especially in air quality.
The CECAB list of standard skills provides universities a guideline for which to prepare new entrants to this field, based on the actual needs of employers.
It also provides a bar which can be raised as needed, and elevates Canadian environmental professionals to the level where they belong: the best in the world.
Environmental certifications enable employers to select personnel more efficiently. And pick staff scientists they know have passed tough requirements in previous situations and come out of it with some expertise. A competent workforce helps care for the environment and protect our natural resources.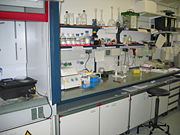 When furthuring your career:
You want recognition for your competencies
You want to be able to compare your abilities to those of similar professionals in other jobs
You want your experience and commitment to count
You want to increase your job prospects
You want the flexibility to move from one job or location to the next, if needed
You want to increase the credibility of your own business, if relevant.
Because of the dynamic nature of environmental regulations and related work, the need for professional development is relentless. CECAB provides advice to each EP individual based on the profile of skills kept on file. They recommend what "competencies he or she should refresh in order to keep up to date on an annual basis." This benefits the practitioner, the employer(s) and the nation in general.
Code of Ethics
Here is a quick look at the general principles in the standards of practice outlined by this environmental certifications board.
Responsibility for environmental stewardship, protection of the public
High ethical standards, integrity in work
Safety and welfare of all persons
Competence
Confidentiality
Avoidance of conflict-of-interest situations
Diligence and efficiency
Honesty in representation of skills and services
Kaizen, continuous professional development
Fairness in conduct
Respect for the various EP designations.
Finally, the CECAB literature also lists the points of the EP Advantage. It "formally recognizes environmental expertise, establishes professional credibility at a national level, verifies on-the-job competence, enhances practitioner marketability and mobility [and] assures professional and ethical conduct."
Environmental Certifications. What else do you need.
Navigate back from Environmental Certifications to Air Quality Testing now.
Search this site for more information now.