*** 20th Anniversary: 2003 to 2023 ***
See Radar Real Time Weather for Immediate Forecasts
Well, yes and no. You can see real time weather radar real time weather information on the screen with a good radar, like this Canadian example or the US National Oceanic and Atmospheric Administration's weather radar.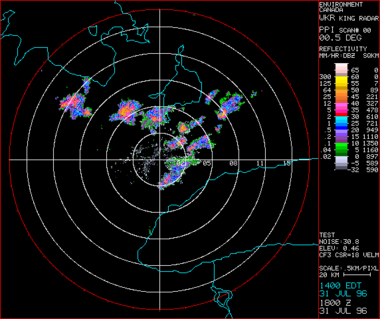 Real-time Canadian Radar
But it's not forecast info.  A series of recent weather observations...very recent weather...is used to produce very short-term forecasts and emergency broadcasts using the imagery that results.
Watching the precipitation move across the map is mesmerizing.  Seeing the intensity of each storm lets you know when it's coming.  Plus, you can stay up to date on the weather.
Radar site equipment sends data to computer weather stations.  With the right analog to digital conversion software, specially coded algorithms and sequencing software, we can get an animated radar display that weather forecasters, broadcasters, and technicians use to show live weather radar.
Let's take a look at some of the science and technology behind radar US weather professionals and Canadian meteorologists use.  Radar is an evolving technology, so relevant information can change.
The details are below...What do you think about this?

Greatest Weather Forecasts
Know a better place for forecasts? Really cool graphics or outstanding weather information?

All weather people like to find new places for unusual data, and here's your chance to help. Feel free to comment; that would be much appreciated. Thank you.

P.S. This is NOT the Weather Network.


What have the other people said about weather?
Scan here to see contributions from previous visitors to this page...

Keep up with the latest.  Publishers update their knowledge about radar real time weather periodically.  To stay up to date, they subscribe to journals and periodicals.  Back issues of my articles about general weather topics are still available here, though new ones are not being made anymore.
Clever Acronyms
Instead of saying RAdio Detection And Ranging every time, we shorten it to RADAR.  It's become a powerful forecast tool for mesoscale and severe weather meteorologists.

The Radar is our weather eye. Most objects reflect light, so we can see them.  Radar receivers see things the same way.  Here's an example:
Air traffic equipment: this type of radar sees aircraft.  Storm radars use reflected microwave pulses like other radars to detect their targets.  Radar sends long-wave light energy.

Development of radar real time weather Technology
-Radar had been around for a few decades and used primarily for military purposes until researchers in the U.S. and Great Britain started using radar to detect and track storms in the 1940s.  To track thunderstorms and hurricanes, the first weather radar systems were developed.
Large-screen weather radar display
-Direction finding became the first principle of radar real-time weather.  With later radar equipment, it became possible to detect the time it took for the echo to return and use the radar range equation to calculate distance.
-With the development of Doppler radar in the 1950s and 1960s, weather radar technology improved.  As a result, meteorologists were able to track storms even more accurately.
-Digital signal processing technology was introduced in the 1970s and 1980s, which allowed radar data to be analyzed more accurately.  NEXRAD (Next Generation Weather Radar) was developed as a result, and it's still in use today.
-A phased array radar was developed in the 1990s and 2000s, which can scan a wide area quickly and detect changes in the atmosphere more quickly than traditional radar systems.  In today's world, weather radar is an essential tool for meteorologists and forecasters, allowing them to track storms, monitor precipitation, and issue timely warnings.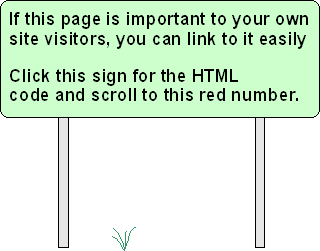 As another bonus, some types of even more modern radar have been designed to detect whether the object moving towards or away from the radar, and how fast. They call these Doppler Radar.
#6
How does Radar real-time Weather look?
Fixed objects, moving vehicles, storms, and sharp changes in weather conditions can be targets, causing unusual reflections called anomalous propagation, like the one described here at the US National Radar Weather page, and other things normally considered mistakes.
These weather radar real-time images provide information you can't get any other way.  One thing they show is how fast and where the rain is falling.
Here are a few things to know about radar:
-Radar used to detect precipitation and other meteorological phenomena is a weather radar.  The radar shoots out a beam of radio waves that bounce off objects in the atmosphere, then uses the reflected signal to map precipitation or other phenomena.
-There are different ways to display the information.  The position plan indicator (PPI) shows the location of objects in the area being monitored on radar systems.  A two-dimensional view of the area is shown, with distance on the horizontal axis and elevation on the vertical.
-A constant altitude plan position indicator (CAPPI) shows a slice of the atmosphere at a constant altitude.  Meteorologists can see the precipitation distribution at a particular height.
-A mathematical constraint that determines the effectiveness of a radar is called the Nyquist interval: The Nyquist interval defines the minimum sampling rate required for capturing a signal accurately in digital signal processing.  Nyquist intervals are equal to twice the signal's highest frequency.
Nyquist intervals are important in weather radar because they determine the minimum sampling rate to capture accurate reflectivity data.  Radars may miss details in reflectivity data if the sampling rate is too low, so weather forecasts and warnings may be off.
Some additional info about Radar:  Forecasters and people use the principles on this page to determine precipitation rates from radar power reflected.  Check out this page to learn how Doppler radar equipment works.

Here's a Canadian radar display from Calgary, Alberta.