*** 20th Anniversary: 2003 to 2023 ***
This is the SITA Privacy Policy
Your privacy matters. Therefore we have created the SITA Privacy Policy. What information do we get from you using this website? How is it safeguarded? You have a right to know. Your privacy matters. That's why it is worth protecting while using the site.
Your Information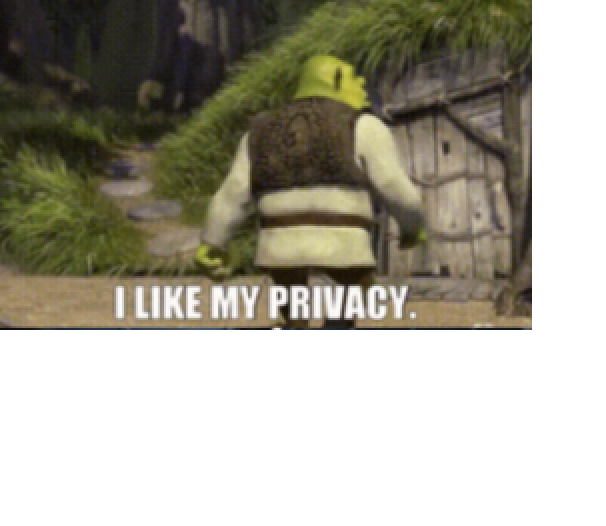 If you want us to have some of your information, we will accept it. But we won't take it otherwise. You will occasionally see opportunities to volunteer your name, address(es), company name and phone number(s).
You will likely submit this information when entering a contest, signing up for a newsletter and submitting feedback. Here's an example. Often the data is reviewed, it may be used to refine the website or contact you as appropriate.
Most information will be stored in private files; it will not be shared or provided to any third party.
Cookies 'n Such
This data, sent to your browser, helps the site recognize you and your computer and record data about your preferences. You can instruct your browser to reject the cookies from this or any (or all) other site(s). You can also delete cookies at will; use your privacy setting on your browser. On this site, they will only improve your experience, as a cookie enables the site to recall your specific information on later visits, and deleting them will only cost you a little time.
What is a Web Beacon? An image file that tracks your visit through the site(s) you visit. These "Web Bugs" monitor traffic on behalf of third parties and work in conjunction with cookies to understand visitors.
It's important in this SITA privacy policy to inform you that we have third-party that use these technologies. They count impressions (number of times you've seen an ad), but do not use or send personally identifiable information to anyone outside of this website. You can inhibit cookies and beacons with no problems.
Here's a new one. 3rd party advertising companies such as Google use cookies (Don't worry, your name-address-email and phone are NOT included) to serve ads on this website. The so-called DART cookie enables them to show you ads based on your internet activity, ads about stuff you might be more interested in, but you can choose not to participate by visiting the Google ad and content network privacy policy, go to the opt-out section on this page: https://www.google.com/privacy_ads.html
What about the kids?
This website is viewable by all ages and is operated in compliance with the Children's Online Privacy Protection Act. While we cannot control who submits data, we do not actively look for any information from those under the age of 13.
SITA privacy policy, bits about Information
The search box on this web site ("Search Box") is powered by Google Inc ("Google"). You acknowledge and agree that Google's privacy policy (located at http://www.google.co.uk/privacy.html) shall apply to your use of the Search Box and by using the Search Box you consent to Google using your personal data in accordance with its privacy policy.
As non-personally-identifiable data is collected, it gets used to look at trends and administer the site by monitoring users' movements about the website and collect demographic data about site users as a group. This information and any derivative data is not shared with others for any purpose either.
If any of the websites in this conglomeration are sold, collected data may have to be included in the transfer. If so, you will receive notice through the site and reasonable efforts to make sure that the purchaser honors any opt-out information you have sent us will be made.
Need to change the information we have on hand? Please let us know through one of the various submission forms, such as the one on the contact us page.
There may be changes to this policy as time progresses. Any changes to the policy will be posted on the website, quite likely on this page.
Can you do it better?
You like this Idea? It works for its intended purpose, but probably is not perfect. Why not?

Do you know of a better one? We'd all like to see it, I'll bet. A penny for your thoughts.
Other people and their ideas...
Click below to see hi-tech contributions from other visitors to this page...

Want to connect with you? Not rated yet
Hi there, I hope you are doing great. Janaé here, Outreach Manager of Joy Wallet, where we help businesses and individuals make the right financial …
Winter time and snow Not rated yet
well i had a science fair this year and i made a Chrismas house with tree lights and mini snowflakes i came out 2nd place in the science fair. I won a …
Agreeing to Terms
If you do not agree to The SITA Privacy Policy as posted here, please do not use this site or any of the services we offer. Your use of this site indicates acceptance of this privacy policy.
From Privacy Policy to air Homepage.
US FTC Guidelines
If a space says "Ads by Google", the links and content within the area outlined are not selected by anybody associated with StuffintheAir. Any similarities between page content and ads are coincidental.
This website takes sponsorships for high-quality products and services only. The partnership is appreciated by StuffintheAir management and staff.
Any content seen on the sponsored pages has been produced independently of the StuffintheAir web page content and any affiliate relationship.
Please support my recommendations and sponsors if you can. It takes time and effort to create this site for your free reference. Doing so amounts to a Win-Win-Win for me, you and them. Thanks for your help.

Search this site for more information now.