An image satellite weather forecasters check
An image satellite weather forecasters check?  That means meteorologists constantly monitor and use satellite data, and find the data crucial in constructing a valid forecasts.
To use the pictures obtained from satellites each specialist needs to process and customize the data. How do they interpret this satellite imagery?
This image satellite weather technology has been around a while. It has become vital to the great advances in weather forecasts that we have seen over the last 50 years or so. 
And as you might expect, increases in the technology over the years have lead to an increase in the number of possible uses for the technology as well.
For instance, we can derive planet temperatures, create humidity pictures or cloud pics and even generate wind data from one of these satellite depictions.
The derived data can be used both for identifying long-term trends and providing the greater precision needed for short-term weather predictions we usually call nowcasting.
The satellite technology has many other uses as well. Satellite pix offer us the enhanced perspective we need to use air pollution studies for instance.

Large scale image satellite weather photography has become important for pilots flying into areas with a sparse surface and radiosonde weather data. We can extract the unique information they need from a series of photographs as well.
A bit of Weather satellite history
What was the first weather satellite?  The world saw Tiros-1 launched in 1960, in the USA.  Since then we have become used to a world monitored by five geo-stationary and four polar orbiting satellites.

That was brief.  But what is Tiros?
This so-called Television Infra-Red Observational Satellite (TIROS) comes complete with cameras and other high-tech image satellite weather devices such as radiometers, sounders, data collection systems  and monitors.
Receivers that can "see" the satellite can get data from it and the High Resolution Picture Transmission (HRPT) images can be quite amazing. 
Geostationary image satellite weather
What does that mean?  A satellite can be engineered to fly with a perfect combination of acceleration, speed, velocity and height so that its position above an exact spot on the rotating earth never changes. That's what geostationary means.
It has to be over the equator for this to work. And since it is so high, around 22,000 miles or 36,000 km, it can give us a good equator map with cloud pictures over most of the earth with the exception of the poles. It has to go nearly 7,000 miles or 11,000 km per hour relative to the earth's axis to stay properly positioned.
Portable weather stations, kind of…
We receive a fresh image satellite weather snapshot of varying energy-frequency-wavelength values for a large area of the planet every 15 minutes. These are quite good for creating loops and animating satellite photos.
The five geostationary satellites allow us to see the entire earth between around 60°N and 60°S. They linger above the equator at 75°W, 135°W, 140°E, 70°E and about 0°, the prime meridian.
What's even better, if one of the satellites fails, the others can reposition themselves to compensate for the shortfall until it gets working again.

The vehicles, at nearly half a ton each, rotate rapidly for stability while the cameras are held steady and they get usable energy from various sunlight wavelengths impacting on their solar collection panels. Clever thinking on the part of these engineers.

The satellite instruments provide photos using infrared radiation and visible light, plus a variety of other data sources. A telescope scans the earth to give us illustrations with the required resolution.
Onboard transmitters then send the data to the ground where computers overlay geographical maps for easier reference. The completed image then goes back up to a satellite for worldwide distribution to forecast centres, tv stations and whatnot.

Although it's not flawless, the whole system has been designed to remain quite dependable.  Do YOU know anything more about these systems?  If so, please fill my readers in.
Greatest Weather Forecasts
Know a better place for forecasts? Really cool graphics or outstanding weather information?

All weather people like to find new places for unusual data, and here's your chance to help. Feel free to comment; that would be much appreciated. Thank you.

P.S. This is NOT the Weather Network.


What have the other people said about weather?
Scan here to see contributions from previous visitors to this page...

---
Sweeping the earth below
For practical purposes, we have to make a trade-off here. High-altitude weather satellites can see larger areas at a time, but with a comparatively low resolution.  
At the same time, polar orbiting satellites fly at much lower elevations and they can see much closer and clearer.  Their pictures are not as wide, so they have to move across the earth to get a broader image satellite weather picture.

At only 500 miles (800 km) up or so, these polar orbiting satellites race from the North Pole to South Pole and back again in less than two hours.  Then it moves over slightly and takes a photo of the next strip of the earth, following the meridians like the lines on a pumpkin.  And it keeps progressing that way with all this speed in a vessel weighing about 3/4 of a ton.

Its progress is just fast enough so that each satellite's orbit remains fixed relative to the sun and it always makes its northbound journey near noon on the ground directly below. As a result each locale on the earth gets its photo taken at roughly the same time every day. The industry calls this time-coordinated quality sun-synchronous.

Visualize the satellite photos resembling ribbons stretching up and down around the earth.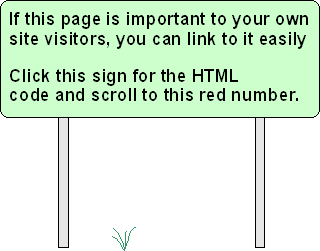 #3
Naturally, there will be increasing overlap closer to the poles. The extra data in these regions are used for making more complete South and North Pole maps for weather forecasters.
This increased temporal resolution, frequency, gives high-latitude meteorologists good North Pole pictures and usable animations. That's very important to these people because of the poorer or nonexistent image satellite weather photo quality from the geo-stationary satellites in these Polar Regions.
And now for…

The big picture comparison
These two types of satellites provide us with at variety of angles for interpreting the imagary and making sense of this meteorological chaos.

Geostationary Satellites - Steady, high frequency image satellite weather pictures and large area photographs. Good for animated satellite displays.

Polar Orbiting Satellites - Greater image satellite weather resolution for studying and analyzing detailed photos especially near polar latitudes, but not for animating them as well. This one's also less costly to implement.
ADD TO OTHER SOCIAL BOOKMARKS:

Del.icio.us

Digg

Spurl