A weather word search
Search for more fun ideas.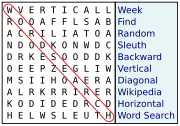 Build scientific vocabulary with a weather word search game. Try to make it fun if you have children. You can do this in several ways. The first step in making a vocabulary activity puzzle is deciding on the list of words you want to drill. Your word weather list will depend on the age of the children who will be solving the puzzle.
For young kids, a weather word search can include simple words that describe basic weather and atmospheric phenomena. Examples of such words are rain, snow, sunshine, cloud, wind, temperature, season, tornado, hurricane, and the like.
Incidentally these are the same as many of the keywords used in building a meteorological website such as this one. Older students can drill with more advanced scientific words such as barometric pressure, cold front, meteorological, and whatever else is relevant to the lessons you are doing.
Suppose the subject were aviation and weather…
Kids might enjoy an air traffic control game to drill aviation-related weather words. Air traffic controllers work in a profession that is sometimes overlooked in importance.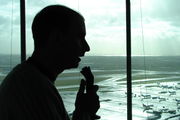 A few years back when they all went on strike it became evident to the public that these are some of the most important people around when it comes to keeping our modern world running safely. Of course, air traffic controllers remain acutely aware of the weather as well as the traffic patterns of the planes and runways.
Words that pertain to the air traffic control profession might include communication, radar, air space, flight pattern, and stress (go figure!)
The stress really mounts for these people when the weather turns inclement. It's a challenging job guiding aircraft to the ground in the middle of a tornado or thunder storm.
With all that in mind, you can fit the words together by hand if you like, or you can go to a number of different educational websites to create your own customized word search puzzles. One such page is superkids.com/aweb/tools/words/search/. Another word-search idea might be to address the word inspire and all of its cousins - be inspired.
Why weather word search?
It's easy to use. Go to the superkids link above, enter a list of words, select a grid size and the website does the rest. Have fun with this. Go back from this Weather Wordsearch page to the Site Map web page.


Search this site for more information now.