Reports: aviation weather Canada
Learn more about weather.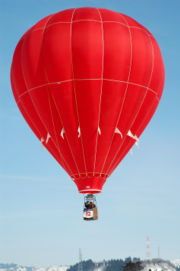 Now you can see aviation weather Canada forecasts at the NAV Canada weather page. NAVCAN.
If you have a flight planned, this is a good place to find detailed observations and weather forecast information for any of your Canadian airports and all other aerodromes from this page.
Aviation weather Canada maps
The two that I use regularly are the graphical area forecast, GFA, over on the right. Press on it. Select your region. Pick your time frame and you will see a colourful map showing outlines of cloud areas in brown and precipitation in green.
It also shows regional high- and lows-pressure areas, isobars and troughs of various kinds.
The next two shots show how the systems shall progress over the next twelve hours.
Are you a pilot or a meteorologist? You should even be able to read the coded text areas for more detailed information.
But anybody will be able to get the general idea. Thickest clouds and precipitation is found near lows and troughs. Aviation meteorology is more detailed than the regular meteorology intended for the public.
It gives you cloud heights and types, estimated times, probabilities, types and duration for precipitation and other obstructions to visibility. When flying, you might find this important.
Text forecasts
The other blue box I select is labelled METAR / TAF. This gives recent observations and coded forecasts for individual airports. Here you get two choices.
If you know your Aerodrome ID, go ahead and enter it. Otherwise type the city name in the appropriate box.
If you don't know how to read the METAR/TAF codes, select the plain language radio button above on this screen.
METAR's are hourly observations. SPECI observations come between hourly time slots. TAF is the airport forecast.
These meteorologists forecast wind speed and direction by the hour as well as precipitation, visibility and clouds. Notice they don't predict temperature, although they note current temperature every hour.
You will also read when the next aviation weather Canada forecast comes out for this location. Remember to convert universal coordinated time, UTC, to your destination's time.
Want to see special reports? Look for buttons that say AIRMET, SIGMET or PIREP. They are not always available but are used to indicate when either pilots or forecasters have something special to say. Again, you'll have to figure out how to read the code.
Experienced the cold?
Everybody knows Canada is cold. Always. What do you think?

This country never has summer. Or does it?

Ever been to Canada? Or some other northern place? Russia? Sweden? Alaska?

Antarctica??

Was it a shock?
Other cold weather examples
Look here to see contributions from other visitors to this page...

Go back from Aviation Weather Canada to the Weather Canada web page.
Search this site for more information now.