*** 20th Anniversary: 2003 to 2023 ***
How many parts in a NOAA radar weather display system?
Search for more about radar.


The electrical signals in a
NOAA radar weather
(pronounced like Noah) arrangement generally follow this route:
1)
Transmitter
- Sends out short pulses of microwave radiation like a radio communication device. Why pulses? These shock waves do the trick, consume less power and allow the same set of weather radar equipment to receive the reflected signal when it comes back.

2) Antenna - The dish shaped part If focuses the pulse, arriving from the transmitter via a special conduit called a wave guide, and directs it outward. Then it catches the incoming signal and sends it to the...


3) Receiver - The processor which handles the incoming goods and makes this type of image possible. It has to clean the signal up first and therefore a lot of electronics such as variable optical attenuators and amplifiers are required here.

You need a good antenna, receiver and amplifier plus lots of muscle; the received signal is around a million million million times weaker than the outgoing power. To work with these huge declines, a logarithmic scale represents the values in the form of decibels.

4) Processor and Display - The screen or sheet of paper you can look at. It usually shows a CAPPI output. CAPPI presents a partial image from several radar scans attached together into a single image. The portions are all at approximately the same altitude and the result is a nearly horizontal plane in the final image. CAPPI, thus stands for Constant Altitude Plan Position Indicator.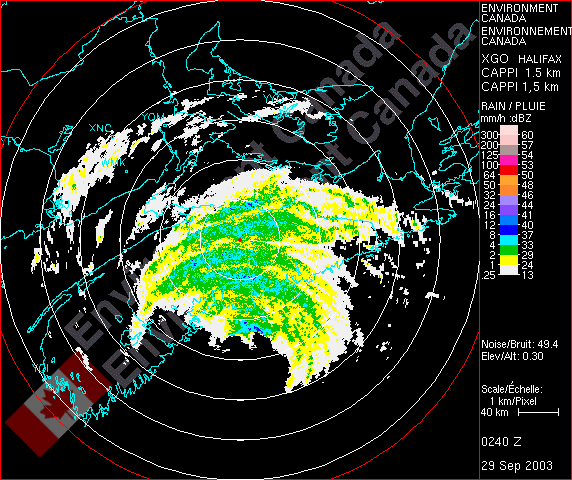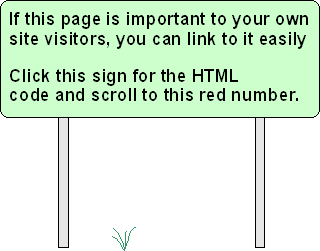 #21




Search this site for more information now.
Entire books have been written about the processes found in the radar system weather services make use of.

In addition to NOAA radar weather services:
Weather services in other countries, such as such as Environment Canada Weather belonging to your neighbor to the north, operate local weather radar within their own regions.

Many of the world's countries will have their own infrastructure to serve this purpose. Here are some examples. México is served by the Servicio Meteorológico Nacional, Australia has their Bureau of Meteorology, Nigeria has the Nigerian Meteorological Agency, and the UK has the Met Office.
Navigate back from NOAA Radar Weather to the Radar Real Time Weather webpage, or visit the Stuff in the Air homepage.
Can you do it better?
You like this Idea? It works for its intended purpose, but probably is not perfect. Why not?

Do you know of a better one? We'd all like to see it, I'll bet. A penny for your thoughts.
Other people and their ideas...
Click below to see hi-tech contributions from other visitors to this page...

Rhizome Radar

This is good technology but it is expensive to build and maintain, and if it goes down then the service goes down. Better to scale down the technology …
new technological weather detection

this is a new technology of weather detection. Using this technology, microwave radio waves are sent out of the antenna and they get deflected by the clouds, …

Now you can get additional meteorology articles by email at the page entitled Article Meteorology