*** 20th Anniversary: 2003 to 2023 ***
Air Quality Modeling - Does your project require air dispersion modelling?
Who conducts air quality modeling? Some regions call this dispersion modeling.

When pollution enters the atmosphere, dispersion models calculate what happens.  How diluted it gets in the process, and under what conditions it becomes a problem.  
So what's the point?  To make sure the facility meets the relevant air quality standards and objectives.  Simulations use parameterized emission characteristics, flow obstruction qualities, a background pollutant level, and local meteorological and topographic data.
Calculations result in predicted concentrations, which we compare with standards to see if compliance is theoretically possible.
Here's an example of an environmental group doing air quality assessments.
Here's how a typical project goes. How does stack gas dispersion work?  Here's what we do:

Creating a simplified design of the plant. A site plot plan is a good place to start.


Taking this design, parameterizing and describing the details, like building dimensions, stack heights, and locations.  For a basic air dispersion model, we also need the stack diameter, exit temperature, and velocity for each stack.  Air quality modeling predicts downwind concentrations of substances released by these sources.


Deciding, selecting approved models, sometimes with help from regulatory personnel or government websites.  Models help us distinguish between anthropogenic and natural causes of air pollution, like volcanoes, and background sources.  Human sources include toxic air pollutants from plants, traffic, cities, and photochemical smog.

ISC-prime, AERMOD, CALPUFF, RTDM and SCREEN3 are the most common models.  To predict how fumes and plumes will travel and disperse, models incorporate meteorological data and past weather observations.  Then we use the results to answer this question: How does air pollution affect the environment?


Analyzing the air quality model's output.  Comparing projected consequences with government regulations using computer graphics software.  We often have to consult maps and pollution graphs to figure this out.  Pictures of predicted contaminant distribution can range from still graphical representations 

to sophisticated animations from CALPUFF and other models.

Offering solutions Providing solutions and alternatives to clients when a problem arises.  Basically, change the design of the plant and the temperature of the hazardous wastes.  Basically, change the design of the plant and the temperature of the hazardous wastes.  Modelers can come up with solutions like building a taller stack, installing scrubbers and extraction system, ventilation options, varying the mixture in the stack, erecting stacks and buildings in different locations and then re-test by starting the air quality modeling again.

Attending hearings and testifying as an expert witness for the client.  They make sure citizen watch eco groups and officials' concerns are addressed and situations with potential environment problems are fixed.  We do that.
Feedback:
Please let me know if this is something your plant has to go through.  Find out what to do.  There's never anything trivial about these air quality modeling projects.
Environmental Problems
The environment human interactions could include lung cancer, asthma, emphysema, allergies, smog, smoke, visibility and aesthetics, pictures, global warming and ozone depletion.  We also do emissions statistics for the National Pollutant Release Inventory - NPRI - and Greenhouse Gas Inventory - GHG.
Among the substances that can pollute the environment are sulfur, sulphur dioxide SO₂, carbon monoxide CO and dioxide CO₂, oxides of nitrogen NOx and NO₂, sulphuric or sulfuric acid H₂SO₄, mercury Hg, volatile organic compounds VOC's, benzene, toluene, chicken manure and fertilizer, which contain ammonia NH₃ amongst other air pollutants, dust and hydrogen sulphide H₂S to name a few.   As part of our effort to save clients money while maintaining air quality, we've added fugitive leak detection and repair - LDAR - services.
Automobiles, trucks, planes, vans, and disasters like fires and oil spills produce exhaust, dust, and waste.
Do you have specialized needs? Call Barry Lough at 403-547-7557 (office).
Highlights from My Resume
For a detailed, Myers Briggs assisted, description of my personal preferences, see this page.

BARRY J. LOUGH, EP - DISPERSION METEOROLOGIST

EDUCATION Undergraduate Science Diploma in Meteorology, University of Alberta, 1994
B.Sc., with specialization in Physics, University of Alberta, 1989

SUMMARY Barry has over 25 years experience with meteorology and dispersion modelling for upstream and midstream energy projects and industrial complexes.  An atmospheric scientist, he specializes in air quality modeling and operational meteorology. Additionally, Barry has experience with public liaison, mitigation, and solutions for clients in environmentally sensitive areas.
Barry has a lot of experience compiling emission inventories, interpreting atmospheric influences, designing air monitoring programs, and providing air quality modelling assessments.  He's also developed programs and analytical techniques to evaluate air quality issues.  He specializes in air quality modeling, data validation, and operational meteorology, and has solved problems in industry and government.
Barry has prepared air quality compliance information for industry license applications in the past.  As part of my projects, I'm compiling complex emissions inventories and air dispersion models, making recommendations on how to design plants to meet air quality guidelines, figuring out how to resolve issues, and figuring out how to do statistics.  Among his recent projects are:
Modeling air quality dispersion using U.S. Environmental Protection Agency (EPA) dispersion models.  More recently, he became an expert in CALPUFF modeling at Calvin Consulting (CCGL).  
Recommending alternate plant and stack operations based on predictions and actual data.
Adapting dispersion models to changes in regulations, plant parameters, client needs, and weather.
Renewal and amendment of regulatory approval applications.
Using model output to determine the best location for air quality monitoring stations.
Preparing monthly and annual reports on air quality.

Professional Affiliations & Registrations
Fields of Competence of the Canadian Air & Waste Management Association
Air quality dispersion modelling
License applications
Emissions inventories and reports
Meteorological data interpretation and weather forecasting

Languages
English, native speaker

Key Industry Sectors
Oil & gas
Manufacturing
The petrochemical industry
Power plants for municipalities
Key Project Experience
Licence applications: Joffre Alberta Industrial Complex, Plant Design and Emission Sources Database.  There's a chemical plant, a cogeneration facility, an Oligomers (molecules with repeating units) plant, and a nitrogen fertilizer plant here.
These projects involved determining location, emission parameters, and building wake effects on dozens of streams running simultaneously at these plants and assessing their effects on the surrounding terrain with dispersion models.  We had to consult operational staff at all three sites to get accurate and complete air quality modeling.  Each client received the design information, modelling results, and interpretations.

Project-specific modeling and data validation:
Accessed empirical ozone data, studied the physical principles and monitoring conditions, determined which values were realistic and kept them in a final data set for further research and policymaking.  
Data modeling and presentation for oil and gas facilities.  Analyzed the effects of carbon-based emissions, NOx (nitrogen oxides) and particulate matter (PM).  There are often other similar industries in large air quality modeling areas.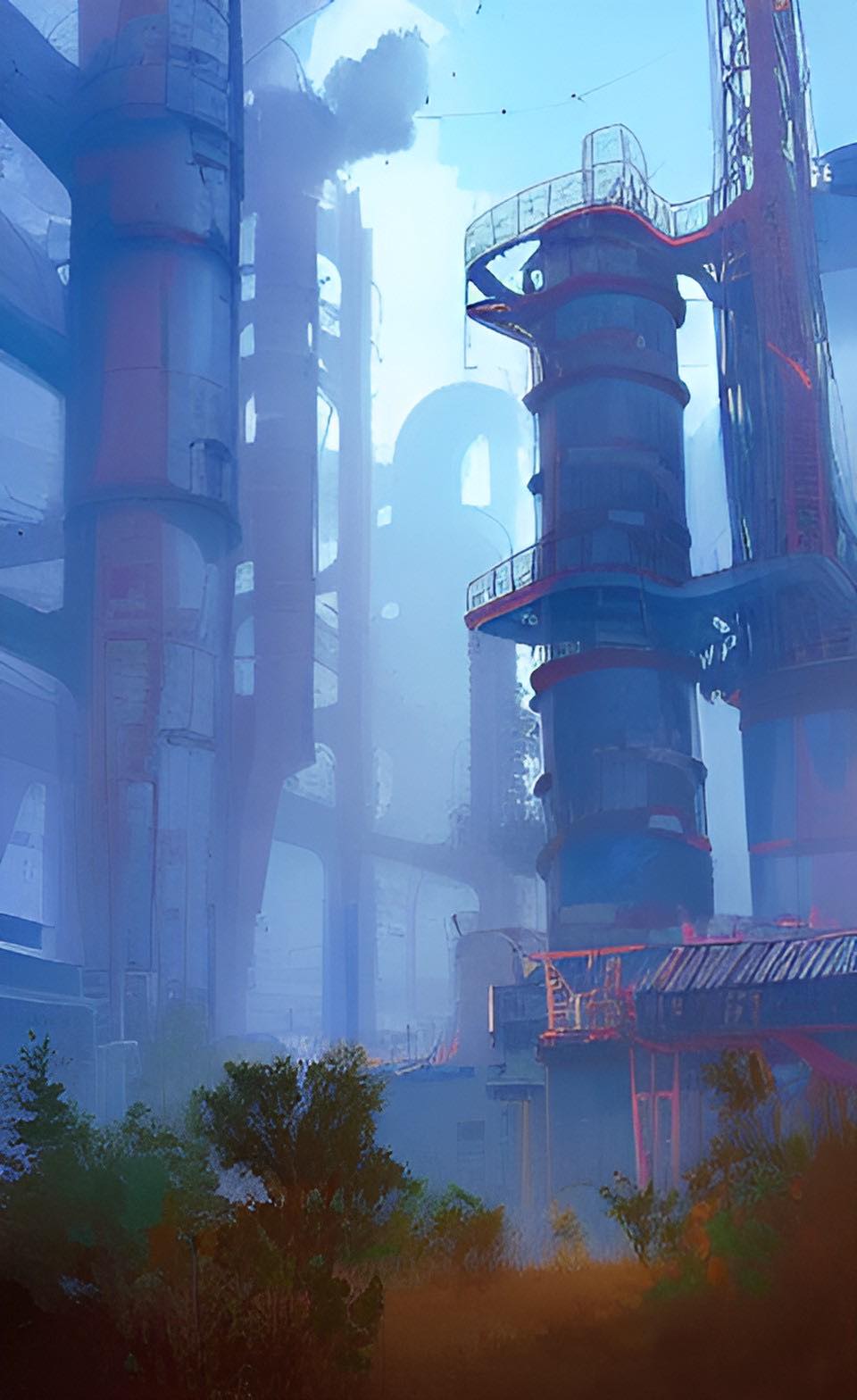 Produced simulations to model the dispersion of a variety of contaminants for natural gas derivative chemicals.  Then air quality modeling for NOx dispersion using techniques that implement the effects of a limited supply of ozone needed to convert NOx to NO2, carbon monoxide, ethylene and agriculture, benzene, butadiene, methyl pentane, PM, and other stuff from two very large multi-facility buildings that are close enough to each other to need a collective inventory.

A lot of small tweaks were made to plant layout and operations, sometimes due to air quality modeling output and implications, and the changes resulted in improvements to simulation results. 
Developed a air quality modeling system for large natural gas pipeline projects.  Worked with NOx and PM, often in the vicinity of other industrial or urban development, so cumulative effects were properly evaluated.  
Modeled emissions from "tepee" burners, as well as other sources and mitigations, like bag filters used at an OSB factory.  
Utilized a customized air quality modeling program developed within a consulting firm.  Water vapour is often found near power plants and co-generation facilities in Alberta and Saskatchewan that emit a significant amount of moisture.  For these projects, the air quality modeling program was used to predict the intensity and frequency of fog events on nearby roadways.
Air quality modeling projects have also included:
Analyzed and interpreted air quality modeling results.  Used SAS processing software to perform systematic calculations on the output data.  An example would be converting NOx concentrations to NO2 using a custom program before the ISC-OLM algorithms were introduced.
Use SAS applications or SURFER to plot model output into a graphical form that readers can understand.  Created contours of equal maximum concentration, called isopleths, and mapped them on background maps with the same scale and orientation, so observers could see the effects of the source(s) on nearby areas of concern.  
Using AutoCAD software, we created a base map of the area to use for air quality modeling and data mapping.  There were a lot of details on the map to show terrain contours and other elements.  A brief inspection made it easy to get a sense of the terrain shape using graphical fills of varying densities.  
Modifications were suggested to the plant design when an air quality modeling output problem was encountered, such as if the client's proposed situation were to result in unacceptable ambient concentrations. 
There were sometimes small changes needed to reach an optimum solution, thereby achieving satisfactory results at a minimum cost.  They could be modelled in succession to find the most practical and effective solution.  For example, adding more fuel gas to a flare stack output flow would result in higher buoyancy flux, greater dispersion, and lower concentrations.  To reduce the amount of harmful emissions in the flow, you could change source and building placement, increase stack heights, or add an incinerator or filters.
Barry has also developed reports, made calculations for testimonies at public hearings, kept in touch with chief consultant at the most critical moment and quickly generated new model runs on demand, relaying the results to justify the client's position during the trial.  My list also included developing and documenting efficient procedures for processing output and displaying graphics for the air quality modeling division's ISO9001 certification efforts.  
At Environment and Climate Change Canada, (formerly known as Meteorological Services of Canada and Atmospheric Environment Services.)

Utilized knowledge of atmospheric physical and dynamic systems to explain meteorological phenomena, while recognizing their strengths and limitations.  Predicted short-term changes in weather, keeping clients' goals in mind, using computer and hand-drawn graphics, encoded forecasts into user-specified formats.

Can you do it better?
You like this Idea? It works for its intended purpose, but probably is not perfect. Why not?

Do you know of a better one? We'd all like to see it, I'll bet. A penny for your thoughts.
Other people and their ideas...
Click below to see hi-tech contributions from other visitors to this page...


To see articles and notes about air issues on a regular basis, read them in Blowin' in the Wind


Keyword for this page: air quality modeling



Search this site for more information now.


You might see special results at the top of the page, above the word WEB. They're ads, but they might be important to you. Go back from Air Quality Modelling to the Air Quality Testers web page or visit the Stuff in the Air homepage.