*** 20th Anniversary: 2003 to 2023 ***
Weather stations run by federal agencies
Search for more about weather.



What are the best weather stations?  Observing stations run by the government.  How come?  They're funded to keep and use modern, reliable test equipment.  There are devices like temperature recorders, humidity data loggers, wind speed instruments, and cloud information recorders. 
Check out this weather stuff.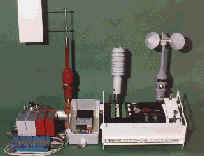 Flight weather data is provided by NOAA weather observation stations and similar national forecasting services around the world.  Human lives depend on their knowledge.
There are extensive records and empirical data kept by weather stations, including past weather, climate data, and air quality data.

The Guinness Book of World Records sometimes publishes weather data.  It's often used to calibrate aircraft instruments.
What do official observations look like?
Hold on, this can get a little technical.  METAR stands for METeorological Aviation Report.  Weather stations send one line of encoded weather info.
If it's a special non-routine report, they call it SPECI. It's used for sudden weather changes.
Forecasts are called Terminal Aerodrome Forecasts or TAFs.  

A METAR is a weather observation encoded in a special language.  According to ICAO, the International Civil Aviation Organization, the format has become the world standard for weather stations.
Find your nearest airport four letter code, for example KLAX for Los Angeles Airport, for the latest observations.  If you need your airport weather station code, use this webpage. Enter the city name and hit submit.  After the initials ICAO, find the 4-letter code.
You'll get a list of several airports and stations for big cities and two-word city names.  Then go to this government page and type that code in.

There's a good one good one for Canadian locations.  Here are the last three METAR weather observations and TAF weather forecasts.  If you don't know the airport code, you can type in the city name.
Below are details on how to read these aviation weather codes.
Experienced the cold?
Everybody knows Canada is cold. Always. What do you think?

This country never has summer. Or does it?

Ever been to Canada? Or some other northern place? Russia? Sweden? Alaska?

Antarctica??

Was it a shock?
Other cold weather examples
Look here to see contributions from other visitors to this page...

Data History Weather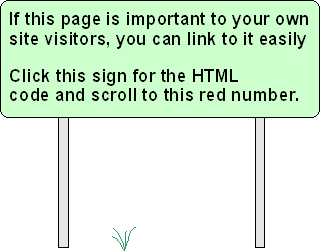 #19

So how do you read these things? I'll give you an example:

KJFK 242151Z 15009KT 10SM CLR 09/01 A3006 RMK AO2 SLP180 T00940006


Weather stations decoded
Ok, here's the breakdown:

KJFK is the airport code for John F. Kennedy Airport in New York City.  It has to be one of the most reliable weather stations because of how much air traffic they get.
242151Z - 24th day of the month, the month and year are not included in the METAR.  Data was recorded at 21:51 coordinated universal time, which is 4:51 pm New York time, Eastern Standard Time, EST.
15009KT - Wind blowing from 150°, southeast, at 09 knots.  An uppercase G followed by a number means gusts, bursts of stronger wind, whose speed is given in knots.
Airport wind socks or anemometers combined with weather vanes can tell you the speed and direction.

10SM - Visibility in statute miles. If visibility is bad, there might be fractions.  The value of 10 miles shown here is pretty good.  For each runway, visibility can also be measured in feet if it's bad.
CLR - No cloud sky. Fog is FG, rain is RA, light snow is -SN, heavy showers are +SH.  These are the main codes, but there are dozens more.
If there are clouds, the coverage codes are BKN for broken, OVC for overcast, FEW, and SCT for scattered.  In each of these codes, VV indicates the highest point the observer can see, followed by the height in feet.  We could see BKN040 as broken clouds 4000 feet high.
They'll report all the cloud layers starting with the lowest one if there are several.

09/01 - gives us Temperature and Dew Point in degrees centigrade, aka Celsius.   A capital M for minus means below freezing.  Fahrenheit temperatures are calculated by adding 40, dividing by 5, multiplying by 9, and then subtracting 40.

A3006 - Altimeter setting, for pilots.  If you're flying a plane and leaving at this time, set it to 30.06 inches of mercury.

RMK AO2 - RMK means remarks, they may talk about recent weather, cloud types such as CB for cloud cumulonimbus, etc.  The manned stations have this feature, the automated stations can't.

The wind shear is a real problem for pilots.  Shear is recorded here if it's present.  There's a special code called AO2 that's used by NOAA weather stations.

SLP180 - Pressure. Adjusted for Sea Level. Divide the number by 10 and add 900.  If it's less than 500, divide by 10 and add 1000 to get millibars.  Divide by 10 to get kiloPascals, or 33.8653 to get inches of mercury.  That'll require a calculator.

T00940006 - Can be ignored, not used by all countries.

Official weather stations provide this kind of flight weather data.  This is how the code looks on a surface analysis map.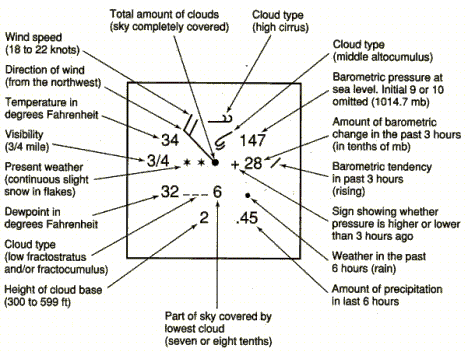 Go back from Weather Stations to the Weather Equipment page now.
Search this site for more information now.