Here's your weather channel Canada
Search for more on weather.


The Weather Channel has networks around the world. Is there a
weather channel Canada
can call its own?
Canada does not have a broadcast entity called The Weather Channel. We call our English channel The Weather Network
and the French one, MétéoMédia.
Apparently, the USA's The Weather Channel has some financial interest in these channels. That makes them into The Weather Channel Canada to some informal degree anyway.
They also own a piece of the The Weather Channel websites serving a few countries in Europe. The other one to note is The Weather Channel broadcast network in Australia. An entirely separate corporation runs this one.
It started in 1989 and continues to provide us with updated forecasts 24/7. The Weather Network was quite influential in prompting several students to go into meteorology, including yours truly. It seems these weather forecasts are at least partly generated automatically. With meteorologists overseeing the whole thing and skillful journalists presenting it for everyone.
Their website comes in handy too, at www.theweathernetwork.com. Here, you can get hourly forecasts and the 14-day outlook for any significant place in Canada. If French is your thing, find the MétéoMédia links you need there as well.

Pelmorex corporation controls them both. Landmark Communications partly owns both Pelmorex and The Weather Channel Canada, USA and probably the UK as well.
People may complain about the advertising, but you gotta support a good thing if you want it to remain good and keep improving, as the weather network Canada does. It ain't government or public television.
A word about CMOS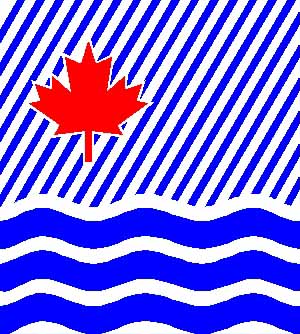 The sciences of meteorology and oceanography, plus a few others, have a common advocate in Canada.
We know this body as the Canadian Meteorological and Oceanographic Society, or
CMOS
if that's too much of a mouthful for you.
What do they do? They support research in environmental issues that have become important to us. Things such as

- weather extremes
- global warming
- ozone depletion and
- surface air quality

...to name a few listed on one of their webpages.
You can also find career guidance from CMOS if you are interested any of these relevant sciences. They are big on research, publishing and education.
What about the weather channel Canada announcers? CMOS grants accreditation to individual weather broadcasters when they meet certain qualifications, similar to CECAB for Canadian environmental consultants. Here are a few of the CMOS endorsed weathercasters from the weather channel Canada, TWN, plus prairie - Winnipeg, Edmonton and Calgary tv stations, and radio, stations.
Joshua Classen - Edmonton
Nicola Crosbie - Edmonton
Paul Dunphy - Calgary
Kristi Gordon - Edmonton
Jim Hughes - Calgary
Carolyn Jarvis - Edmonton
John Sander - Winnipeg
David Spence - Calgary
Chris Sumner - Winnipeg, and
Claire Martin - Former Edmontonian now with CBC Ontario
and speaking of Ontario...

Nadine Blayley - The Weather Network (TWN)
Helena DeVries - TWN
Karen Johnson - TWN
Suzanne Feliz - TWN
Michelle Leslie - TWN
Kim MacDonald - TWN
Chris Murphy - TWN
Sheryl Plouffe - TWN
Gary Ryan - TWN
Chris Scott - TWN
Go! Saskatchewan Go!
Can't determine if Edmonton's late great weather broadcaster, Bill Matheson, was ever CMOS endorsed.
What does it take? You may ask. If you have a related degree and presentation experience in radio or television, that's a good start.
If you are a well-experienced tv channel news-weather broadcaster with "sufficient knowledge of meteorology to communicate weather and climate information and to use related graphics in a scientifically-correct manner" (from another CMOS web page), you would also be well on your way.
Various combinations of these two sets of accomplishments may also get you the certification. Such as a specialized broadcast meteorology program for instance.
Don't forget: two references, video tapes and the $200 fee. This seems to be the way to go. Ask any weather channel Canada CMOS certified presenter. Please leave your comments below.
Greatest Weather Forecasts
Know a better place for forecasts? Really cool graphics or outstanding weather information?

All weather people like to find new places for unusual data, and here's your chance to help. Feel free to comment; that would be much appreciated. Thank you.

P.S. This is NOT the Weather Network.


What have the other people said about weather?
Scan here to see contributions from previous visitors to this page...

Anticipated storms

Hello Just a quick note to say it has been storming all day Jan 01-2010. From 08.00hrs to present 18.00hrs with 80km winds and blowing snow and zero visibility …
PLANES PLANES,AND MORE PLANES Not rated yet
Only comment I have is that a whole lot of people are tired of our weather being done by these planes. Chemical trails they call it. A person has to be …
The effects of storms in Canada Not rated yet
I have relatives in St. Catharines, Ontario who are enduring a third day without power due to the wind storms. Maybe some publicity would help. …
Sunrise Not rated yet
5:30 am & couldn't believe the view. Made getting up early much easier. Pic's looking out over the strait toward Sechelt Gibsons coastline.Enjoy!! …
Complaint Not rated yet
I object seriously to you calling the Peterborough forecast - "Lakefield". I live in Millbrook 12 km sw of the airport. It is 5 or 6 into Pererborough …
From British Columbia to You Not rated yet
Every year, George Gray of Fairmont Hot Springs, BC puts up a light display at the Resort's entrance. Below is a descriptions of the 2 stills, which I …
liked the old format Not rated yet
We really preferred the old format where you gave the local long range weather forcast. We used to tune in daily to check - and we could, every 10 minutes. …
THREATENING CLOUD Not rated yet
Took this picture over the top of the Local Home Depot store in Barrhaven (part of Ottawa). This cloud was turning on its side and growing outwards as …
Animals in the Winter Not rated yet
It was feb 27 -16 Celsius, and I was working, putting siding when on some deer came into the yard. So I gave them my lunch. Barry's Response - …
What are they? Not rated yet
http://www.dailymail.co.uk/news/worldnews/article-1117264/Beam-Scientists-left-baffled-mysterious-columns-coloured-light-appear-night-skies.html MYSTERY …
Search
this site for
more information now,
go back from
Weather Channel Canada
to the
Forecast Map Weather
web page or visit the Stuff in the
Air
homepage.