Environment Canada Weather Report
Is the Environment Canada weather report ready?
More Canada Weather.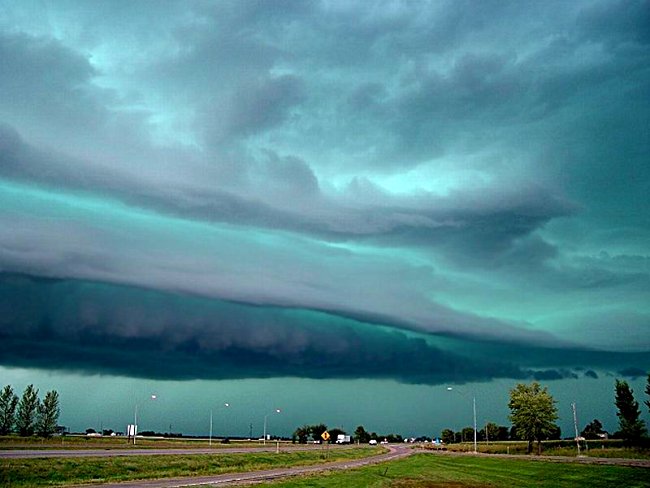 Need an emergency
Environment Canada weather report
now?
Here is a national map that tells you which provinces and territories have a current or recent Environment Canada weather warning or watch.
If your province is red, there is a warning somewhere within it. Yellow stands for a current watch. Green means there was one of either recently but not anymore.
Now, if you click on an active province, you see a couple dozen or so small regions and only some of those will be coloured. Select one to get details for the area. It tells you
the type of warning or watch, maybe heavy snowfall or wind warning
when it was issued
some meteorological and geographical details, and possibly
a timeframe for updates.
Nuances in your Environment Canada weather report
What is an Environment Canada weather warning? And the difference between a watch and a warning? A watch is a declaration that something severe is happening right now or immanent. It tells you if your city, county or district will be affected, but can't speak about your precise location. The lead time is quite short, sometimes less than an hour.
An weather watch, on the other hand, is a special weather forecast in Canada, a part of the weather report notifying the public that something severe has a good chance of developing in the area. Keep a watchful eye on the radio (?).
What, then, is a weather advisory? It means that unusual or bothersome weather is occurring or about to occur, but it is not severe. An example might be a strong temperature drop.
A Special Weather Statement is a description of storm conditions within a region, usually within a marine context. They tell you the expected temperatures, winds and so forth.
AIRMETs, SIGMETs, and PIREPs are aviation reports describing turbulence, icing and other things affecting aircraft. Airmen's Meteorology Reports, AIRMETs, warns VFR pilots of troublesome weather. SIGMETs stands for Significant Meteorology Information. It gives all aircraft a heads-up of hazardous conditions. Pilots send PIREPs, short for pilot reports, describing airborne weather observations.
The NAV Canada website makes a great source for Canadian aviation weather information. Use the aviation weather link on the Environment Canada weather map page.
Here's your chance to publish your thoughts on this right now.
Experienced the cold?
Everybody knows Canada is cold. Always. What do you think?

This country never has summer. Or does it?

Ever been to Canada? Or some other northern place? Russia? Sweden? Alaska?

Antarctica??

Was it a shock?
Other cold weather examples
Look here to see contributions from other visitors to this page...

Search this site for more information now, or go back from Environment Canada Weather Report to the general Weather Canada web page, or visit the Stuff in the Air homepage.