Rain Forest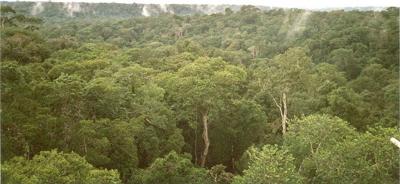 South American Rain Forest
I feel very upset that people are Deforestation and not putting anything back. It is wrong. What is going to happen generations to come. We need to stop being lazy and start doing something.


If we take from the rain forest we should add something back too it. People should plant trees so they can grow again.
It is really frustrating to here this and something should be done!
Our Rain forests can disappear because people are not taking care of them.
Rain Forests are really important to us and our future generation.
If the Obama Administration really cared they would make a law that would help our rain forests. For example if you take from the rain forest you would have to make sure to plant trees. That would be a good one. You have plant what you take.
Barry's Response
- Most of the world's rain forests are not in the US. That said, the Obama and other first world administrations could encourage the governments and people of the countries with these forests to hold preserving them in high regard.
To be fair, though, all humans have to meet their needs in roughly the order prescribed by Maslow's Hierarchy, and cannhot be be expected to violate that order.
Search
this site for more information now.
ADD TO OTHER SOCIAL BOOKMARKS:

Del.icio.us

Digg

Spurl