Environmental services for Alberta oil rigs
Search energy and environment information.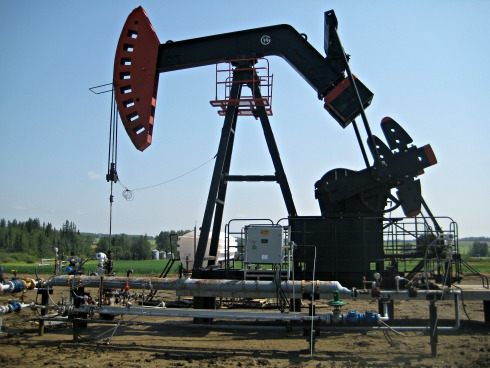 Alberta oil rigs and gas producers require a broad range of environmental functions to be completed.
These specialized capabilities required to take care of your firm's air and soil work will more likely be accessible from a larger or rapidly growing environmental service provider.
You're all to familiar with this problem. Unsavoury news coverage such as oil spill pictures and political strife (see Ethicaloil.org for good alternatives) spark public awareness and resistance to the efforts of energy producers. Then, as the ecological and conservation energy laws expand and become more stringent, so will the demands for your company's regulatory and compliance team. As the difficulty with abiding by the laws increases, so will the need for the use of dedicated services, and it will usually not be practical to have in-house full time professionals of this sort on staff.
We all want an improved environment, and that can only come with increasingly diligent environmental practices.

With that said, maybe you need a regulatory compliance company that specializes in servicing North American clients. One that helps oil companies deal with the Canada environment ministry and relevant provincial departments such as the Alberta Energy Regulator, the AER. I know of a Calgary company that certainly has that experience as well as the ability to serve petroleum facilities abroad as well. Have a look at the long list of air services they offer. If you want to contact me directly with your needs, have anything to say or have anything to ask, use the form further down on this page.


Do you love our home as much as I do?
Our environment is important. Isn't it? Why is it important to you? Why should we care?

Now is your chance to rant about it and let the masses know how you feel.

What is happening to our planet? This earth is changing, and not always in a good way. Let us know what you think.

What the other guys said:
Check here to see contributions from other visitors to this page...

Save Environment, Save our identity

Our environment is very very important to us as it forms part of same nature who is responsible for evolution of ourselves. Without nature / environment …
Rate of unthaw....?

Before I answer the header and title question, lets take a look at this question first. What has science and our past genealogy study done for us so far? …
Alberta oil rigs, environment and regulations
We have a list of options, and the one that sparks your interest will depend on your needs. If your operations need audits, inspections, investigations, permitting, environmental management as well as remediation and decommissioning expertise, there are a few service and consulting companies available to help you out.
They tend to specialize in services pertaining to groundwater, soil air quality or other narrow disciplines. However, if your facility needs to deal with compliance issues with respect to air emissions, use this simple form to find out how we can help.
Jobs, Jobs, Jobs! - Interested in finding your first job in an environmental field? See a few available jobs at the Environmental Health and Safety Jobs webpage.
What about Oil Rig jobs, then? 


Go back from Alberta Oil Rigs to the Stuff in the Air homepage, or search this site for more information now.