*** 20th Anniversary: 2003 to 2023 ***
Want to see some great water pollution pictures?
Concerned about water pollution? Look at THIS collection of water pollution pictures from Google.
They should make us all think. In order to address the problems of our world, we need to become aware of them. Thanks to the internet and social networking, this information and the disturbing imagery presented in these water pollution pictures is easier to share and spread than ever before.
You might reason that after seeing this sort of grotesque image, more and more people will agree that revolutionary methods of dealing with this situation and others like it are needed. I would have to agree.
With increased public awareness, we have our first step to arriving at solutions to environmental problems.  Water pollution pictures helped us get there. How would spreading water pollution pictures and related information help our clean air, clean water and the rest of the environment?  How do we use it to promote caring for our one-and-only planet?
Let's assume we can do nothing about natural causes of air and water pollution:  things such as volcanoes, lightning, fires and such. What we have remaining are the anthropogenic pollution causes. Our habits, our industry, transportation, consumption and waste. This website addresses all of these issues on its different pages.
Think a bit about polluting industries. What would help them manage runoff surface water on their sites for instance?
How do they solve these kinds of problems? Does a responsible company go beyond just applying quick and easy methods designed to provide a stopgap solution simply for the appeasement of people who express concern?
Can anybody willingly allow something like THIS to occur?  We, as a society, want to work proactively and rise above any kind of cheap, reactionary measures...to make a real difference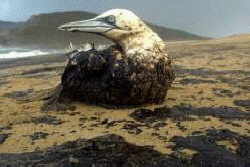 Companies that operate industrial facilities need to look at long-term solutions instead. Most regulatory bodies require those designing new sites to plan the on-site operations right up to and including reclamation and remediation after the facility has ceased operations. That's good. An approach like that could only be better for all involved.

We can come up with better plans by working with industry executives, government officials and knowledgeable experts – consultants who help us find innovative solutions to undesirable circumstances, both current and projected.  The right groups of professionals working together can really surprise you.
Recovery is possible and it happens every day, somewhere. Pre-planning and avoidance is even easier...and we're getting better at that, too.  But for now, you might notice that some of these water pollution pictures show that the varieties of water systems are as countless as industrial plants and other sources of pollution themselves.
Now, if you multiply that by the number of sources of polluted water, the need for some real expertise becomes apparent. That is why environmental consulting is a growing profession with a terrific employment outlook over the next several decades. 
So...What are your thoughts on Water Pollution?
This Stuff can be Pretty Gross
What's the worst you've seen? Anything you need to let us know about? Maybe even a picture to demonstrate what you saw. You can send it to StuffInTheAir.com right here.

This is important.
Previous Examples
Click below to see contributions from other visitors to this page...

No more Water Pollution Pictures, please<br>Industrial design jobs for clean water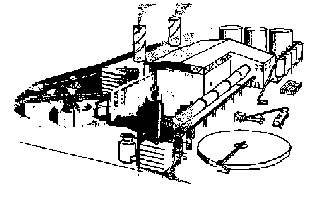 "I believe that water is the only drink for a wise man. "
~Henry David Thoreau


Maybe you know of an older industrial plant has one of THESE problems to deal with: removing compounds and chemicals from wastewater, controlling air quality water and land pollution with the lowest expense possible .

It might need help to start and run a water-handling course of action, correctly matching the capacity of a system to meet the demand, or maybe monitoring and studying operations as they exist and providing suggestions for improvement.
In any case, have a quick glance at the water pollution jobs available in this list and see if you can help someone do something about it.

If you know of (or operate) an industrial facility that has problems with air emissions and regulations, and needs professional consulting to find solutions, more detailed help is available for your situation by visiting Calvin Consulting at this link.

Are you looking to become a consultant? Water quality jobs and environmental engineering careers are great and maybe you will find the right position for your next move in the list on the right and through the employment page here: Environmental Health and Safety Jobs

One more idea. You probably have some great ideas of your own. Have you ever thought of designing your own website? You can speak clearly for the environment by doing so. And when you attract a lot of interested visitors, you can get your point across more effectively. See how this popular web site was designed.
ADD TO OTHER SOCIAL BOOKMARKS:

Del.icio.us

Digg

Spurl