Canada has a summer, but it never seems to last long enough.
by Kevin
(Manitoba, Canada)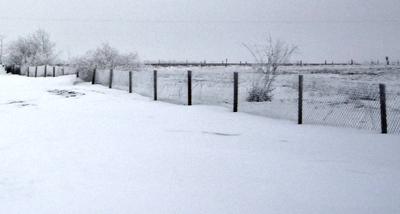 This is not Summer here.
I live in Canada. Manitoba to be exact, and it is true that it can be very cold. It is the coldest in January, probably averaging about -15°C. There are days that I remember it getting down to -60°C with the windchill. On those days, you do not want to go outside for long. Your skin can freeze in under 5 minutes.


On the more mild days in the winter, there are lots of things to do outside. Many people like to snowmobile, and most kids grow up skating or playing hockey. We also have world class ski hills not very far away.
It is not all cold though. One thing that people might not know about Canada is that it can get very hot. In July and August it can easily reach the high 30's°C. If you are going to live in Canada you need to be able to adjust to both extremes.
Barry's Response
- Thanks Kevin. In Calgary, where I live, winter temperatures oscillate between deep cold periods Manitobans become used to and occasional warm periods brought on by
Chinook winds.
Calgary can be the envy of the nation at times.
Search
this site for more information now.
ADD TO OTHER SOCIAL BOOKMARKS:

Del.icio.us

Digg

Spurl