Caribbean jobs in weather
by Ria
(Tunapuna, Trinidad &Tobago)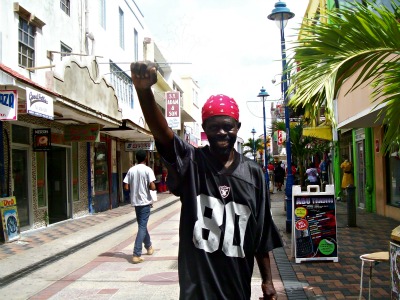 We love our weather!
I need to find Caribbean jobs in weather; what is required to become a meteorologists? for example,degrees in geography, physics, mathematics etc. Lastly, do you know of any meteorology schools in trinidad?


Barry's Response
- Ria:
Hi, degrees in those fields are not required, but strengths in each of the disciplines you mention are certainly needed. There are schools in some countries which teach meteorology and award degrees in that field. They require prerequisite knowledge in math, physics, geography and chemistry in some cases.
In the Caribbean, you might check out these employers:
Department of Meteorology, Bahamas
Caribbean Institute for Meteorology and Hydrology
Barbados
Meteorological Services
Canefield Meteorological Services Canefield Airport
Grenada Meteorological Service
Guyana Hydro-Meteorological Services
Meteorological Service, Jamaica
Meteorological Services, St. Lucia
Meteorological Service, St. Vincent
Meteorological Service Suriname
Trinidad and Tobago, Meteorological Services
AAAS/NSF Science and Technology Policy Fellow
They can point you in the direction for the proper education and credentials in your geographic region.
The Caribbean Meteorological Institute (in Barbados) offers the B. Sc., meteorological component of the B. Sc. in meteorology, under agreement with the Caribbean Meteorological Council.
You might want to contact the TTBS, Trinidad & Tobago Bureau of Standards or the Meteorological Services Division of the Ministry of Public Utilities and the Environment. This is where you could check for Caribbean jobs in weather, as they are behind the National Meteorology of Trinidad and Tobago, and might be able to help you find the correct route to gaining the qualifications you desire.
Search
this site for more information now.
ADD TO OTHER SOCIAL BOOKMARKS:

Del.icio.us

Digg

Spurl