*** 20th Anniversary: 2003 to 2023 ***
Storm photos and severe weather pictures
Severe weather pictures show rough weather in action. Images such as...
blizzards
tornados
twisters
wind power
their after effects
atmosphere diagrams
detailed severe weather pictures
maps for storm chasers
analyses of storms
Here is a fine example...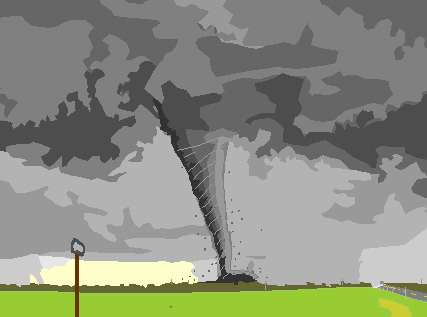 No, not the perfect storm, but a pretty good one anyway.
The text below explains how meteorologists identify storms on maps. They find the right symbolic icons and interpret them carefully.
Images of this sort come in handy if you are doing research, after all a picture is worth a thousand words. They let us convey important details in an efficient manner.


Google is always an excellent source of imagery. Have a look at these.

Or this one. Look at a few snow pictures.
What do we use smaller scale weather maps for?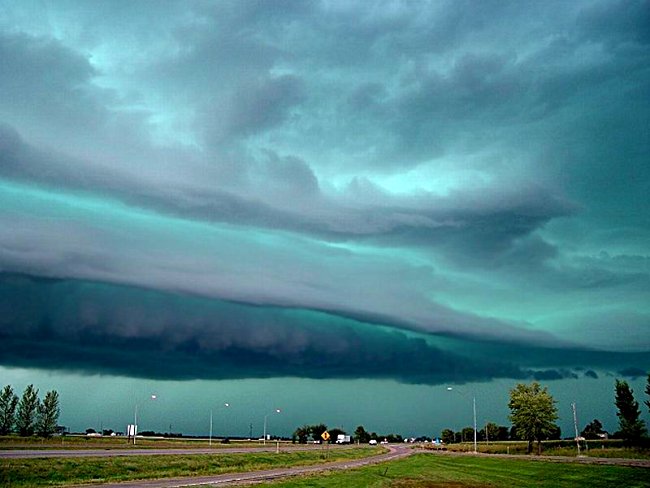 Severe weather pictures are usually about mesoscale weather. You will find the most interesting weather stuff on these maps
For example
radar
maps, weather diagrams which show nearby areas with the heaviest rainfall and tornadoes, are more exciting than a national map indicating
storms
in the region. So far, the US weather service has the most extensive radar coverage while other nations are catching up.
Want another example of severe weather pictures? See this stark lightning photograph. People who enjoy storm chasing collect photos of this sort. But they expose themselves to certain danger.
Ever heard of people getting hit by lightning several times throughout life and surviving? Any truth to that? This article should set you straight.

Mesoscale maps give us a closer look at critical features. For instance, people living in certain areas would know that the west side of a neighboring hill usually gets a lot more rain than the east side.
Mesoscale forecasting allows for this kind of distinction.
Smaller storms and severe weather pictures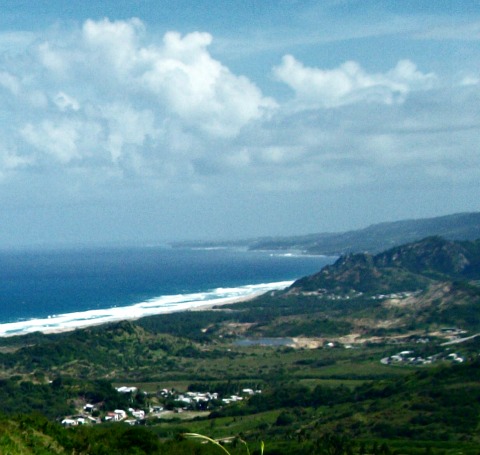 The things you see on
national weather maps,
such as highs and lows, are called synoptic features. That means we see them by looking at measurements from several weather stations at once. Data such as relative humidity, temperature and other parameters over a widespread area.
These big things often reach a thousand or more miles across. And they take more than a day to pass by, usually two or three.

The things on a mesoscale map, like this one which shows the path of a tornado, are much smaller. They may present thunderstorms, the heat island urban centers produce, hurricanes, squalls and sea breezes.

Here is an excellent article on urban tornadoes.

Systems like the ones in these storm pictures can measure as small as a mile or less. They take an hour or so to pass, up to a whole day.
Scientists do not agree on the limits of this scale, and some of them use math formulae to separate them. They use concepts such as Coriolis parameters to make their distinctions.

Others just say that if things are small enough to fit between two airports, maybe the network of national observations will just miss them. This turns them over to the mesoscale by default. Practical.

Mesoscale examinations can also explain why two adjacent weather stations can show radically different measurements. And can even provide a basis for occasionally rejecting data with history and other weather contexts considered.

Most importantly, weather forecasters look for some sense of consistency with the overlying major systems. Check the Forecast Map Weather page to find out how.
More weather pictures
Find your house in satellite pictures
Show us your stuff.
Got a great photo? Or a drawing? Undeniable evidence of global warming to make your point? Here's a chance to post it and let others see.

You can rant below instead. Is Global Warming dead? Worse?
See other good shots here.
Click below to see contributions from other visitors to this page. Check back once-in-a-while to watch the collection grow.

Sit Back and Enjoy...
Somebody captured a whole lotta storm videos and shots and put them together here. Enjoy


Go back from Severe Weather Pictures to the Chasing Storms web page, or visit the Stuff in the Air homepage.
Search this site for more information now.


You might see special results at the top of the page, above the word WEB. They're ads, but they might be important to you. Happy searching!