*** 20th Anniversary: 2003 to 2023 ***
Storm Chasing in Virtual Reality: severe weather pictures
Severe weather pictures show rough weather in action.  Images such as... Here are a few fine examples...
You might love storms and reading about them.  Storms can be beautiful and mesmerizing to watch, and reading about them can give us a sense of their power and danger.  There's also something calming and therapeutic about storms.
Here's how meteorologists identify storms on maps.  They find the right symbols and interpret them carefully.  It's handy to have images like this when you're doing research, after all, a picture says a thousand words.  We can convey important details with them.

Images from Google are always good.  Have a look at these.

Or this one.  Take a look at some snow pictures.
Weather maps and severe storms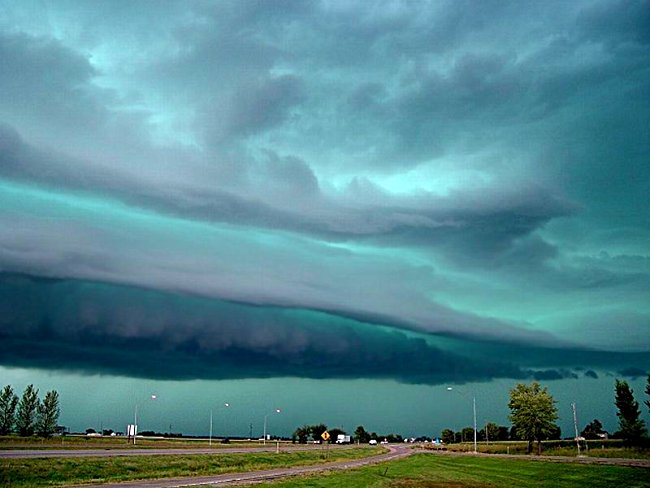 The beauty of a severe storm
Pictures of severe weather are usually about mesoscale weather.  These maps have the best weather stuff.

Radar maps, which show areas with heaviest rainfall and tornadoes, are more exciting than a national map. People can see the exact location and intensity of storms, as well as any potential dangers in the area, with localized weather maps. People can then make more informed decisions about their safety based on a better understanding of the risks.
In other words, watch out for storms in the region.  The US weather service has the most radar coverage, but other nations are catching up.
Want another severe weather picture?  See this stark lightning photograph. Storm chasers collect photos like this.  However, they put themselves at risk.
It's dangerous to drive directly into a tornado or hurricane, or even into the path of an oncoming storm.  These storms can cause extreme damage and injury, so yeah, it can be dangerous.  
Why?  Because of strong winds, hail, and lightning.  Furthermore, chasers may get caught in rapidly changing weather conditions, which can happen in tornadoes.  To ensure their own safety, storm chasers should take necessary precautions.
Did you ever hear about people getting hit by lightning several times in their lives?  Is that true?   This article should set you straight.

We can see critical features up close on mesoscale maps.  People living in certain areas know that the west side of a neighboring hill usually gets a lot more rain than the east.  This kind of distinction is possible with mesoscale forecasting.

Smaller storms and severe weather pictures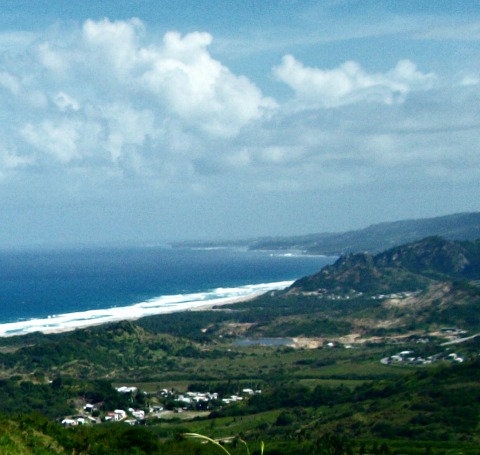 This doesn't look too bad
National weather maps, show synoptic features, like highs and lows. We see them when we look at measurements from several weather stations at once. The relative humidity, temperature, and other parameters over a wide area.
They can be a thousand miles across or more. They usually take two or three days to pass. A mesoscale map, like this one showing a tornado's path, shows much smaller things. Heat islands produce thunderstorms, hurricanes, squalls, and sea breezes.
Here is an excellent article on urban tornadoes.

Storm systems like these can be as small as a mile. A storm like that might take an hour or so to pass, or it might take all day.  Scientists don't agree on the limits of this scale, and some use math formulae. Concepts like Coriolis parameters help them distinguish.
They use the Coriolis parameters to measure angular momentum, energy, and other physical properties of systems. Scientists can use these parameters to figure out what the scale limits are, and how the parts interact.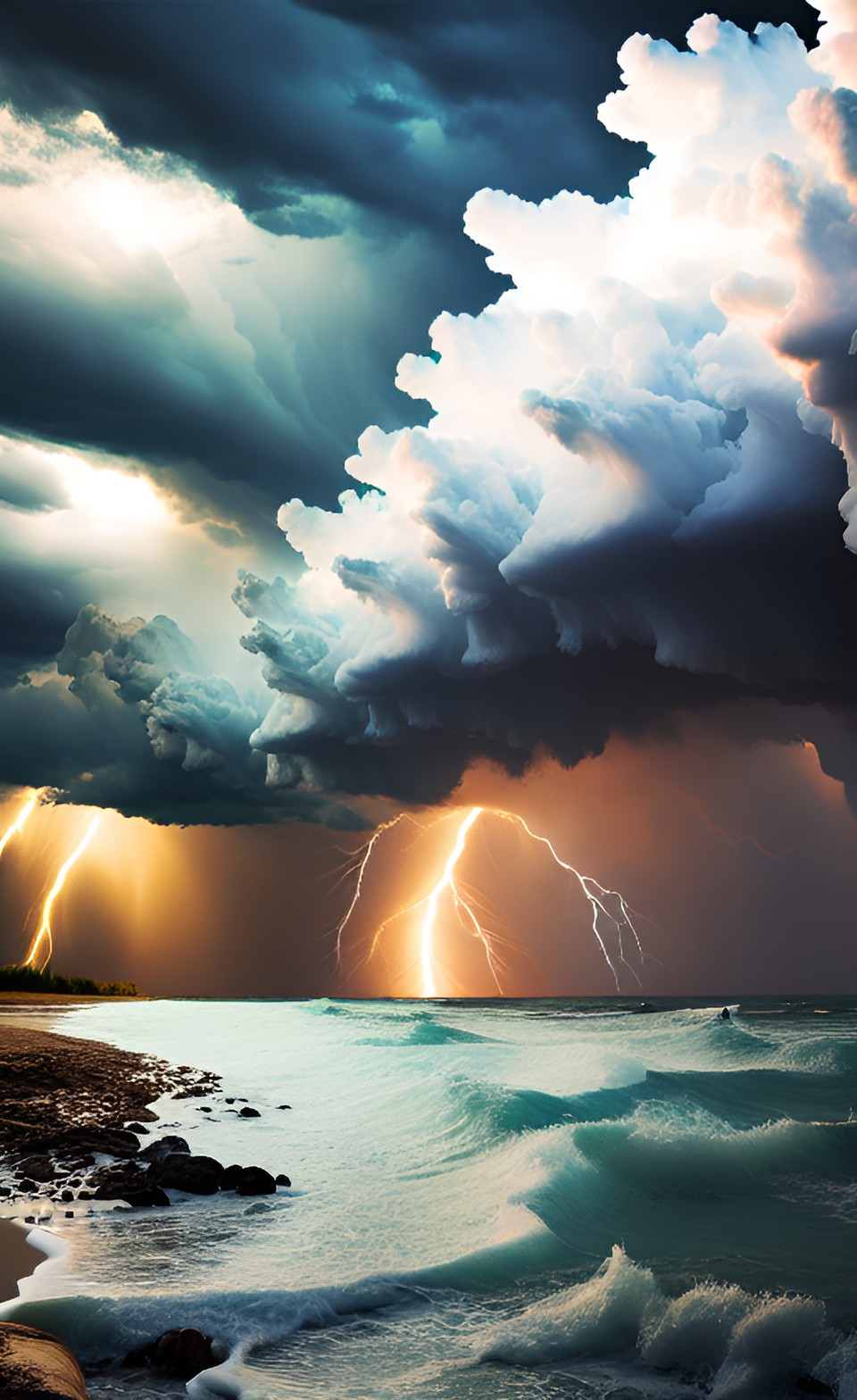 Idealized Coastal Thunderstorm
Maybe the network of national observations will miss things that are small enough to fit between two airports.  The current network of national observations can't detect these little changes because it's not fine-tuned.
A synoptic (national scale) network may not be able to detect changes in temperature and humidity between the two airports that are even just a few miles apart. A mesoscale network might be able to detect the changes, indicating an interesting weather system. It's practical.
Mesoscale analysis can also explain why two adjacent weather stations have radically different measurements. You can even reject data when you take history and other weather contexts into account.
Most importantly, weather forecasters look for consistency with major systems over the top. Check the Forecast Map Weather page to find out how.
Here are some more weather pictures
Weather Instruments - Photos of weather instruments include thermometers, barometers, wind vanes, and rain gauges that measure and monitor weather conditions.  In these pics, you might see the instruments in different settings, like on a rooftop or in a field, with different weather conditions.
Global Warming Pictures - Photographs of global warming typically show melting glaciers, rising sea levels, droughts, wildfires, and other environmental changes caused by climate change.  To show the scale and impact of global warming, these photos could be taken from different angles.
Water Pollution Pictures - Images of water pollution show trash, debris, and chemicals in polluted rivers, lakes, and oceans.  Additionally, photos and sketches of this sort usually show how pollution affects wildlife and the environment.
Find your house in satellite pictures - Get your house on satellite pictures: Satellite images can show aerial views of cities and landscapes, with houses and buildings visible.  Using these images, you can find specific addresses and see the surrounding area from above.
Doppler RADAR - Images of Doppler RADAR often include radar screens or maps showing weather patterns.  Photos could show different types of weather conditions, like storms, hurricanes, or tornadoes, and their movement and intensity.
Show us your stuff.
Got a great photo? Or a drawing? Undeniable evidence of global warming to make your point? Here's a chance to post it and let others see.

You can rant below instead. Is Global Warming dead? Worse?
See other good shots here.
Click below to see contributions from other visitors to this page. Check back once-in-a-while to watch the collection grow.

Sit Back and Enjoy...
Here are some storm videos and shots.  Have fun.
Go back from Severe Weather Pictures to the Chasing Storms web page, or visit the Stuff in the Air homepage.
Search this site for more information now.

You might see special results at the top of the page, above the word WEB. They're ads, but they might be important to you. Happy searching!