*** 20th Anniversary: 2003 to 2023 ***
Natural science helps us solve unnatural problems.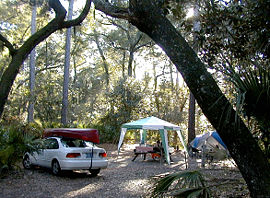 Our Earth needs our support, science helps and aid in order to survive. How can we help?

Environmental and engineering service companies offer many types of scientific solutions. Potential polluters benefit from this. So does our planet.
Consulting businesses range in size from one office or employee to a major firm serving every region in the nation. Big companies like Jacques Whitford, Golder or AMEC. Some have a thousand or more on staff.

It might be best for a client to have an office of professional research consultants located nearby. The employees would have intimate knowledge of local situations. Very useful if the client need equipment moved onto the site.
Communications technology and computer science helps other companies to complete their work from a distance. Just as well as if the firm were next door.
This works very well for the air dispersion modelling business. Consequently, regional and local firms like RWDI and Calvin Consulting Group Ltd., CCGL, in southern Alberta, handle it just as well as the big boys.

Also, if the corporation behind the office is fairly major, the knowledge pool is more likely to contain exactly what is needed at the moment. A smaller firm need to specialize and some do that very well.

Another thing is the consideration of the client company as a whole. A prospect will be interested in having an environmental group working on the technical challenges. Then multi-disciplinary studies enable us to find economical solutions in an innovative way.
Science helps us understand things
Wind Rose - a statistical plot of wind speeds and directions.
Does your company have suppliers and contractors who don't seem to get it when it comes to your corporate culture and needs? Maybe they go through the motions, but do not provide any sense of alignment with your organization.
Maybe you need one who looks out for your objectives and values the long-term relationship formed with you.

Calvin Consulting presents quite an exception. The multiple professional capabilities at Calvin offer the flexibility helps them place your needs over other demands.
Things such as incompatible internal requirements that you may have witnessed in other organizations. How do we prevent obstacles to good service? We know what we provide. Air quality and regulatory compliance services. Ask here:
...for more information.
Services can be especially tailored to your needs. Within the company environmental quality is also top priority.



Search this site for more information now.


You might see special results at the top of the page, above the word WEB. They're ads, but they might be important to you. Happy searching!
Navigate back from Science Helps to the Environmental Health and Safety Jobs web page now.