*** 20th Anniversary: 2003 to 2023 ***
Environment Human Interactions
See how environment human interactions balance industry and our environment
Find more about environment and humans.
Nowadays, industries, energy, and most businesses care more about environment human interactions.  How come?  We've got accountability, feedback, long-term vision, stewardship, and notions like environmental sociology.
Find out how human industry affects the environment.  Find out how industries can reduce their impact, adopt sustainable practices, and collaborate for a greener future.  Find out how environmental sociology can help us preserve our planet while staying productive.
Find out how businesses can take proactive steps for a sustainable tomorrow by diving into the complex relationship between air quality, industry, and human health.  Don't let your industry's environmental footprint get out of control.
Nature's splendor
There can be a lot of interaction between human industry and the environment.  Natural resources and ecosystems help us extract raw materials, produce goods, and dispose of waste.  Meanwhile, industrial activities have been known to pollute air, water, and soil, destroy habitats, and cause climate change.
Industry can minimize its impact on the environment and promote sustainability in several ways:
- Adopt cleaner, more efficient technologies to reduce waste, conserve resources, and minimize pollution.
- Reducing industry's environmental impact with sustainable practices like recycling, waste reduction, and energy efficiency.
- Humans can collaborate with environmental organizations to develop sustainable solutions.
- In order to minimize its environmental impact, human activity must comply with environmental regulations and standards set by governments and international bodies.
- As part of corporate social responsibility, industry can also take responsibility for the social and environmental impacts of its activities.
By using green energy and mitigating the effects of their activities on the local environment, industry might need to prioritize long-term economic growth over short-term profits.  To ensure sustainable development for future generations, industry needs to balance economic objectives with environmental concerns.
How can humans preserve the environment while being productive?
Not everyone agrees, though. Check what manIsha of Kathmandu, Nepal has to say... all the pollution, that have existed in Earth is all due to humans. in course of fulfilling Human needs, all these pollution are being caused. Humans, as most socialable + intellectual animal have degraded the environment, never thinking of its consequences. Human minds and behaviour keeps on changing and they do what they arenot supposed to do. Humans have wicked mind.
If pollution and environmental degradation on Earth is mostly caused by humans and their use of resources without considering the consequences, would it help to change in our minds and behaviors.  Most people would agree.
Your company's environmental division is having trouble meeting various ecological goals, right?  How about if your standards are even higher than what you're supposed to meet?
Environmental sociology studies how we label environmental conditions as problems.  Science and journalism are the only ways humans can know about the conditions.  Take a look at all the attention global warming has gotten.
Keep your environmental footprint to a minimum, especially among your own league's trend-setting members.  It would be great if you could solve the eco-tech issues.
Some more Environment Human Interactions for you.
Air quality and industry can have a big impact on human health, ecosystems, and climate change.  Particulate matter, sulfur dioxide, nitrogen oxides, volatile organic compounds, and carbon dioxide can all be released into the atmosphere by industrial activities like power generation, manufacturing, transportation, and construction.
Human health can be affected by these pollutants, like respiratory diseases, heart disease, and cancer.  They can also harm wildlife, damage crops and forests, and contribute to climate change by releasing greenhouse gases.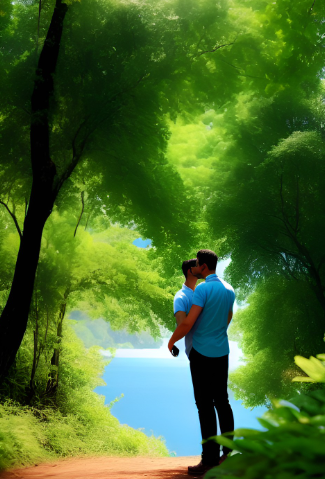 We love nature
There are several ways to minimize industry's impact on air quality, including:
- Reduce air pollution by installing pollution control technologies like scrubbers, filters, and catalytic converters.
- To reduce greenhouse gas emissions and other air pollutants, industry can switch to cleaner energy sources like renewable energy and natural gas.
- Promoting public transportation, electrifying fleets, and reducing transportation-related emissions are some ways industry can implement sustainable transportation practices.
- Environmental regulations: To minimize air pollution, industries must comply with environmental regulations and standards set by governments and international bodies.
- Transparency and accountability can be improved by monitoring and reporting air pollution.
To minimize its impact on air quality and work towards sustainable development, industry needs to take proactive measures.
If you need air quality dispersion modelling conducted for any reason (which is often needed for industrial sites),  contact Calvin Consulting Group Ltd. using the previous link.
How well are you currently doing? If you work in an industry, compare your performance with written guidelines, like air quality maximum concentrations being compared with government standards.  
Are the relevant environmental group managers in your office aware of what's going on?

Do you love our home as much as I do?
Our environment is important. Isn't it? Why is it important to you? Why should we care?

Now is your chance to rant about it and let the masses know how you feel.

What is happening to our planet? This earth is changing, and not always in a good way. Let us know what you think.

What the other guys said:
Check here to see contributions from other visitors to this page...

Industrial Science Project: Where to Start
Do you want to qualify for ISO 14000?  Are there any 21st century environmental problems you haven't addressed yet?
Here's where an audit comes in.  It'll let you know where you stand on environmental issues and how to improve them.  Environmental audits assess a company's environmental performance and compliance with environmental laws.  Identifying issues and providing guidance on how to reduce risks and improve environmental sustainability can be helpful.
Environmental audits can help identify pollution sources and suggest ways to reduce them.  It can also help businesses reduce their carbon footprint and understand their environmental impact.  Additionally, it can help companies save money by finding more efficient ways to use resources.
Is an audit going to look closely at the factory's air emissions?  An audit will likely check the factory's air emissions to make sure they meet government and regulatory requirements.  Additionally, they'll make sure the factory is taking the necessary steps to reduce emissions and make sure any emissions aren't hazardous.
Go back from Environment Human Interactions to the Environmental Health and Safety Jobs webpage.

Search this site for more information now.