About Global Warming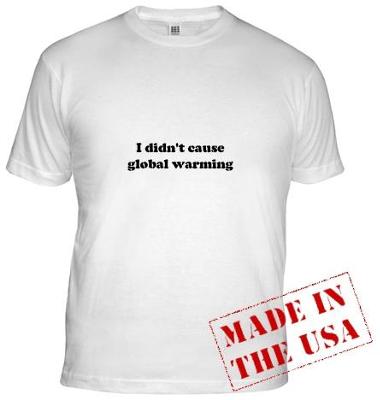 Taking responsibility
I think this is a very interesting story. I feel that you have the right idea. It makes sense that the energy output from the sun would cause changes to our global temperatures and conditions. I also agree with the CO2 as well.


The only thing I know about global warming is the fact that it is caused by us humans through the pollution that we create everyday by cars, trucks, buses, factories and much more.
I feel that the government should do something about global warming. I also think that we need to do something about it. If everyone does something about it there might be a change.
I think the global temperature is important because if it changes we might not be here anymore. You never know. That is why we have to be careful.
I really enjoyed this article.
Barry's Response
- The responsibility for change falls on the government, industry and consumers. Part of the article's point is that no one has really been able to pinpoint the exact cause of global warming. Many valid, plausible theories about global warming have been put forth and backed by research.
This page lists some of the most
important global warming issues
and contributors identified so far. View it as a primer in the fundamentals, and also check the Wikipedia page on causes of global warming.
In all likelihood, the warming we have seen is the result of a combination of several (or all) of the factors identified.
Search
this site for more information now.
ADD TO OTHER SOCIAL BOOKMARKS:

Del.icio.us

Digg

Spurl