Air Modelling
by Shoeb
(Dhaka, Bangladesh)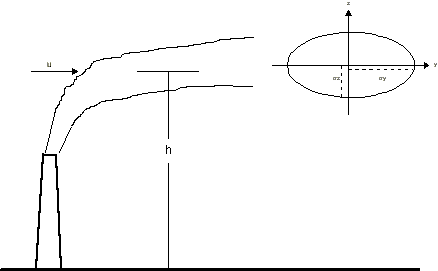 Air dispersion model
I need help with air modelling. I want to model air pollution at a point surrounded by several stacks. What will I do and how? Please help.....


Barry's Response
- Shoeb:
go to https://www.epa.gov/scram/air-quality-dispersion-modeling-alternative-models to download a model called ISC3 or ISC3prime if you prefer.
Download its manual to figure out how to run it.
If there are buildings to consider, download the BPIP or BPIPprm programs from this same site and learn how to include its results in your modelling.
Set up your stacks and points of interest in the appropriate places
You need a meteorological data set to determine how the air will transport the plumes. It should be for the area where the stacks will be.
If you want to try a really simple model without the need for meteorological data, look on the EPA site cited above for SCREEN3. It's fun easy and will let you know about the basics.
If you need to see one for a good example, you can download one from the government of my region. See https://www.stuffintheair.com/air-quality-dispersion-models.html and select one. The standard in most jurisdictions since 2010 or so has become
AERMOD
and/or CALPUFF, considerably more sophisticated models.
Have fun with this.
If you need these results and the
air modelling
becomes too complicated for you to embark on, email info@calvinconsulting.ca for further advice.
Search
this site for more information now.
ADD TO OTHER SOCIAL BOOKMARKS:

Del.icio.us

Digg

Spurl