Air Modelling
by Shoeb
(Dhaka, Bangladesh)
Q: I need help with air modelling. I want to model air pollution at a point surrounded by several stacks. What will I do and how? Please help.....


Barry's Response
- Shoeb:
You can download a model called ISC3 or ISC3prime at https://www.epa.gov/scram/air-quality-dispersion-modeling-alternative-models. It has a simplified version called
SCREEN3.
I still like SCREEN3 for quick assessments in early design stages of a project, even though it is old and no longer recognized for official purposes. I recommend it for students, new users, and for people who do not have a lot of expensive data on hand. You'll learn the basics and have fun.
EPA's SCREEN3 model estimates air pollutant concentrations downwind of a point source like a chimney or stack. It helps evaluate air quality impacts from new or modified sources, including ones that need permits.
SCREEN3 estimates air pollution concentrations at receptors downwind of the source using a Gaussian dispersion model. In order to predict pollutants' dispersion in the atmosphere, the model takes into account weather conditions, source characteristics, and topography. This model is convenient because it uses theoretical weather data instead of observed hourly weather data.
Typically, SCREEN3 is used in the early stages of an air quality assessment to estimate potential impacts on air quality. Other models like AERMOD can be used if you need a more detailed analysis.
SCREEN3 is free to use, and the EPA provides technical guidance and training. Also, the agency provides software tools and resources to help users input data and interpret results.
Buildings
on an industrial site can cause downwash, when a building causes a localized increase in pollutant concentrations on its downwind side. This happens when air is forced over a building, creating a low pressure area behind it. If there are buildings near your stack to consider, download the BPIP or BPIPprm programs from this same site and learn how to include its results in your modelling.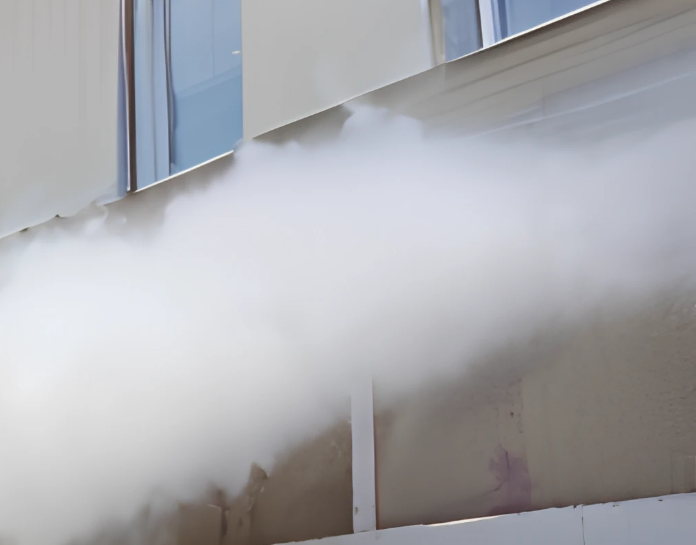 Set up your stacks and points
of interest (receptors) in the appropriate places
For higher-level models like AERMOD and CALPUFF, you need a meteorological data set. It should be for the area where the stacks are.
Dispersion Modeling for Regulatory Purposes
- Both AERMOD and CALPUFF estimate air pollutant concentrations and impacts from various sources, like industrial facilities, power plants, and transportation. Costs and time can vary depending on several factors, including the complexity of the input data and the size of the study area. Here are some general observations:
- Due to its simpler modeling approach, AERMOD is generally faster and cheaper than CALPUFF. Aermod is a Gaussian dispersion model based on emissions rates, stack heights, and meteorological data. It usually takes less time to set up and run than CALPUFF.
- On the other hand, CALPUFF is a Lagrangian dispersion model that can handle more complex terrain and meteorological conditions, so it's better for studies that involve larger study areas or complex terrain. The complexity comes at a cost - CALPUFF takes longer to set up and run than AERMOD because it requires more input data.
- Both models require expertise to set up and run, and you've got to make sure the input data is accurate and up-to-date. Costs can also vary depending on how complex the study area is.
Generally: While AERMOD is generally faster and cheaper than CALPUFF, the choice depends on the specific study needs and study area complexity.
If you need to see one for a good example, you can download one from the government of my region. See https://www.stuffintheair.com/air-quality-dispersion-models.html and select one. The standard in most jurisdictions since 2010 or so has become
AERMOD
and/or CALPUFF, for considerably more sophisticated air modelling.
Have fun with this.
Professional Air Quality Dispersion Modelling
- In the event that you require these results, but the
air modelling
becomes too complex for you to undertake, please email info@calvinconsulting.ca for further assistance.
Search
this site for more information now.
ADD TO OTHER SOCIAL BOOKMARKS:

Del.icio.us

Digg

Spurl