See if you'd like a career in meteorology
Search for more career info.


Building a
career in meteorology?
It could be fun. Check out some of the business opportunities, job requests as well as the satisfaction that this area provides.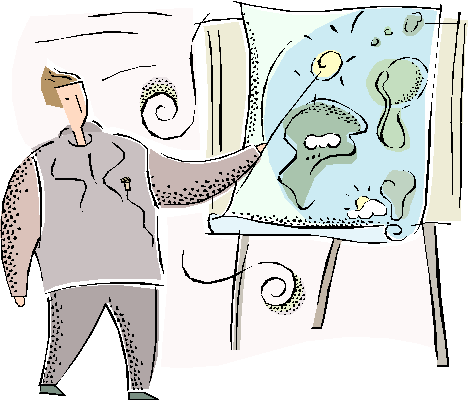 Meteorology is an exciting and continuously changing career choice, due to its dependency on nature's temporary, permanent and sometimes unexpected changes. That's why this career requires you to start with an interest in nature.
In addition to being a weather enthusiast with a vivid curiosity, you need to maintain an adventurous spirit and an active desire to research, observe, analyze and predict things and data.
Besides studying the past, present and looking toward the upcoming weather conditions to prepare forecasts, meteorologists keep an eye on the weather. This means reading the weather equipment, radar scans and satellite photographs and constantly observing the surrounding natural changes to assess what is important.
A career in meteorology also involves the active participation of the scientist in understanding the natural phenomenon under scrutiny. Examples include looking outdoors for visual cues, such as the things you might see during an afternoon of tornado chasing. But applying the data and principles you acquire to problem solving remains crucial. Forecasting is a complex endeavour.
Options for your Career in Meteorology
Want to explore some meteorological occupations? You can find a wide range of meteorological jobs, such as these in the list on the right. They go from entry-level data collectors, who may be responsible for reading weather maps and satellite information, to more highly educated and experienced meteorologists.
Some of these guys supervise weather observers; others issue weather warnings, prepare forecasts for a diversity of agencies or media, predict both long and short term weather reports and ultimately run our weather and control centers.
Besides the duties of operational meteorologists, who prepare routine forecasts, there are diverse jobs in this domain, such as the climatologic meteorologist. Apparently this person analyzes previous weather reports and uses archinve information to evaluate predictions, a dynamic meteorologist works with hydrodynamics and thermodynamics operations and physical meteorologist studies physical and chemical properties of the atmosphere. This sub-category can include the air quality meteorologist.
The background that you should acquire before starting a career in this field includes these sciences: mathematics, chemistry, physics, geography including oceanography, and maybe astronomy. More specialized applications could have you studying things like naval engineering, environmental dynamics and even database software.
Also, consider careers in radio and television. Above all, keep in mind that a meteorological career is really for those interested in understanding the behavior and changes of the weather as well as atmospheric features such as air pollution. That's what it's all about.
If you're like me, radio and television also might interest the musical performer in you.  This business sector might bring many sunny days ahead to the right person.
See what I Mean...
...find more of these on my Youtube channel homepage.
Search this site for more information, or go back form Career in Meteorology to Environmental Health and Safety Jobs now.