devastating consequences
by Nahzatullah
(london)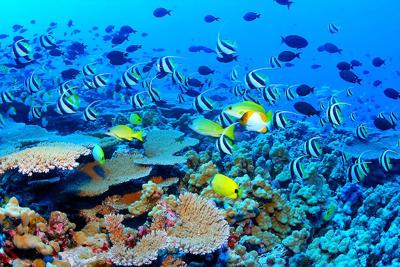 We'd like to keep our oceans like this
Some scientists think that global warming will be disastrous for the world. For example, melting ice caps will cause sea levels to rise and millions of people to lose their homes. Farmland will become flooded with the dependent population looking to starvation and disease.


Ann Darnell, the head of a UK weather laboratory was speaking of the likely results of rising temperatures.
WE ARE LOOKING AT A GRIM FUTURE, she said, adding that long heat waves will turn Britain into a holiday destination to rival the Spanish coast. However, the heat waves will bring droughts and water shortages will become common, crops will fail and insect infestation will become uncontrollable.
Professor Sean Guy, a marine biologist, predicts big changes in the sea life around our coasts we could see shoals of shark and jellyfish. He said
a
rise in temperature
will have a big impact on our fishing industry.
thank you
Barry's Response
- Thanks, Nahzatullah. This list adds a
few devastating consequences of global warming
that I had not thought of. I am grateful for my readers keeping me abreast of
Search
this site for more information now.
ADD TO OTHER SOCIAL BOOKMARKS:

Del.icio.us

Digg

Spurl