A Variety of Science Experiments
Search for more about science and school.


The importance of
science experiments
cannot be overstated in various walks of life.
From major sciences such as physics and chemistry to more specialized ones like weather and ecology, all increase their realms through the incorporation of empirical data.
Today's problems have a strong connection with energy, weather, the atmosphere and the economy of the earth's resources. And through a better understanding of the foundations involved, we shall overcome them.
Science experiments help us to understand the surrounding world and acknowledge its problems and needs. This understanding leads to increased protection of our environment.
You can find science careers in universities, meteorological weather station locations, energy laboratories and research groups. Consultants use principles that we need to know in order to improve the quality of our life, earth and nature.
Science Experiments...where?
Speaking of laboratories, we have the National Renewable Energy Laboratory, which focuses on energy problems. The National Renewable Energy Laboratory is currently working on solar power technology in the southern part of United States of America.
They conduct experiments in hopes of increasing the nation's usage of solar power in place of older technologies. That would be a significant scientific achievement.
Here's a somewhat sad but humourous video of how little even first-world societies know about our planet. Enjoy:


What was your science project?
Got a great science project idea? Maybe you enjoyed one of these or found a successful one you enjoyed. Did it work? Was it something to do with weather?

Maybe you screwed it up like I did...and can laugh about it now. I'd like to help.

Was it fun? What grade were you (or your child) in? We'd all like to hear about it. That way you can re-live the memory.

Here are some examples
See contributions from other visitors to this page...

It's been said before...
...The youth are our future.
Mixing disciplines in any science fair project (astronomy, biology, chemistry, earth science and physical sciences) generates interest from professionals in these fields. It demonstrates to them that young people can come up with clever ideas. Let's keep them healthy and youthful.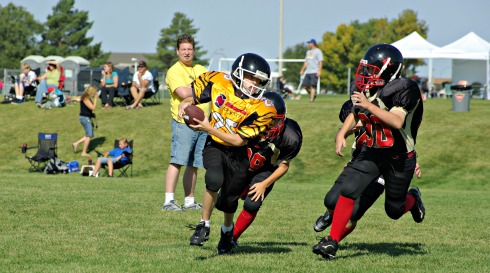 Meteorological science fair projects deal with weather situations such as:
observation and analysis of the tornados, hurricanes and other storms,
understanding the interaction between oceans and atmosphere,
building weather stations to make observations.
Ecological subjects refer to understanding natural life in water and on land. Interdisciplinary studies place these subjects with pollution, ecosystems, arctic environments, mountain barriers, extreme climates, and a few other zones.
A useful scientific outcome leads to the adaptation of both people and nature to changes in our surroundings, such as the projected onslaught of deserts or cold climates. These subject areas help students realize the necessity for active involvement in preserving nature and the earth.
Our experimentation in the weather and energy domain have proven to be not only educational but vital for progress in improving, or least maintaining, the state of the environment.
If these issues are important to you and you have something to say. Why not create your own corner of the web to give voice to your own ideas. These guys show you how to do it successfully


Search this site for more information now. Go back from this Science Experiments page to the Chasing Storms page or visit the Stuff in the Air homepage.