Environmental Mortages
by David Henderson
(NYC)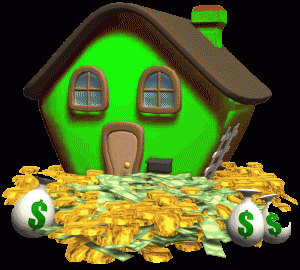 A better way
Hi,


I would just like to thank you for maintaining the resource at
stuffintheair.com/ways-to-prevent-air-pollution.html
; it's essential that
information regarding environmental issues are easily and broadly accessible.
There is another resource that I think would make a good addition to your list. It's a comprehensive consumer guide to energy efficient housing and "green mortgages". It's located at www.mortgageloan.com/environment/ and covers what
EEMs are, how they work, the different kinds of EEMs etc.
Take a look at it and see what you think. I hope that we can help others find this information and contribute towards raising environmental awareness.
Regards,
David Henderson
Barry's Response
- Thanks David - You have given an interesting concept here.
A mortgage aimed at more efficient housing? Yeah, why not. Sure it's good for the environment to encourage people to own and use such a home; it even stimulates the economy somewhat, encouraging consumers to demand new resources.
What does this do for the individual consumer, the prospect? It enables one to qualify for greater amounts, under the principle that less energy wasted leads to more of your income available
in relation to other customer
s to make mortgage payments, and that increased ability leads to you qualifying for a greater amount of mortgage principal in the first place.
A retroactive increment to the primary mortgage for energy efficient retrofits in the home might be just what the world needs. This can work.
Search
this site for more information now.
ADD TO OTHER SOCIAL BOOKMARKS:

Del.icio.us

Digg

Spurl