It does not matter what the tempature is
by Kiggy Kay
(In Gods Hands)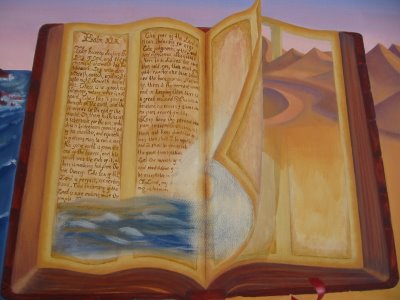 Another Perspective
There is no such thing as global warming, but there is a such thing as pollution. And I believe that we should stop cutting down all the rain forest and and destroying what God created.


But there is no such thing as global warming, the Earth goes through cycles of being hot or cold, and if you believe in God then you know he is in control and it does not matter what the temperature is he is still in control. So God Bless.
Jeremiah 29:11
Romans 10:9
Psalms 103:12
Proverbs 17:17
Barry's Response
- Let's look these up, shall we? From the NIV as posted in Biblegateway.com:
Jeremiah 29:11 -
For I know the plans I have for you," declares the LORD, "plans to prosper you and not to harm you, plans to give you hope and a future.
Does this mean that mankind cannot alter plans that have already been set?
Romans 10:9 -
That if you confess with your mouth, "Jesus is Lord," and believe in your heart that God raised him from the dead, you will be saved.
Seems to say that an individual's fate is determined by a single event. Global warming or not.
Psalms 103:11 & 12 -
For as high as the heavens are above the earth, so great is his love for those who fear him; as far as the east is from the west, so far has he removed our transgressions from us.
Maybe there are things more important to us than global warming, anyway.
Proverbs 17:17 -
A friend loves at all times, and a brother is born for adversity.
Friends and family are more important than any physical environment.
Interpret these as you may...I threw in my two cents. Thanks, Kiggy.
What potential fates do fear mongers worry about when it comes to
environmental pollution,
anyway?
Search
this site for
more information now.
ADD TO OTHER SOCIAL BOOKMARKS:

Del.icio.us

Digg

Spurl