Business Harm the Environment
Don't help Business Harm the Environment
More environmental issues.


Don't let
business harm the environment
anymore. We can't sit and watch emissions from factories and other companies ruin it. Byproducts of consumerism deplete the quality of environment in a serious manner. However, just because some firms disregard our environment doesn't make a solid case to cease business activities altogether.
We still need manufacturing and production.
Want to to take some active steps to lessen the effects of industrial activities? Start by identifying which ones harm our environment.
But some activities will alter the atmosphere permanently – rain forest destruction is one among them. One way to help keep balance in our atmosphere? Protect our few remaining rain forests.
The destruction of evergreen forests and rain forests has accounted for major climatic changes, in the form of reduced rainfall and floods. Conflicting, but true.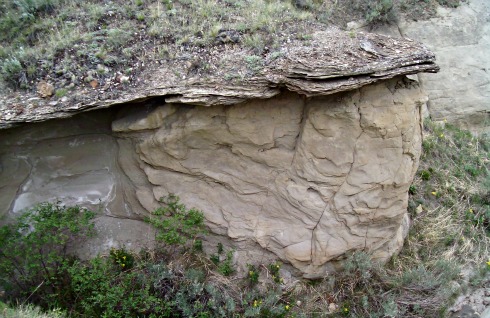 As many would say, let's keep global warming under control to ensure earth is secured from being turned to a desert.
Causes of Environmental Imbalances
Greenhouse gases such as carbon dioxide and methane reach the atmosphere because of large scale use of fossil fuels including natural gas. The amount of these gases has increased substantially since the industrial revolution.
Here are some other things you may be wondering about:

Ozone Depletion - A typical ozone depletion mechanism could be the activity of chloro-fluro carbons. The chlorofluorocarbons react with the ozone, diminishing the amount of ozone over time. Diminishing our protection from harmful solar rays at the same time.
Acid Rain - Nitrogen and sulphur compounds reach the atmosphere and produce acids in the rainwater. This is one of the first environmental problems from industrialization identified. And we have made great progress in clearing it up.
Use of Nuclear Fuel - Nuclear energy may one day pose a viable alternative to the problematic things listed above, if the following bugs can be worked out. Disposing nuclear wastes still presents a serious problem where we can see business harm the environment. There is not yet 100% safe nuclear waste disposal. Let's keep working on it.
I'd rather not have business harm the environment...
How about you? Ideally, environmental activists from around the world would put forth an alternative model to not have business harm the environment. The Solution Global Warming page elaborates on this a bit further. An alternative model might consist of the following:
Looking for simple recurring sources of energy like wind and sunlight, using energy saving equipment and appliances, using vehicles that consume lesser fossil fuels etc. Everyone can adopt these alternative methods to protect the nature or for ecological restoration.
What about developing countries? Are their businesses less enthusiastic about following established norms and guidelines of pollution control? All companies in all parts of the world need greater encouragement towards this end.
Unification of world environmental legislature and strict enforcement of existing laws may become a necessity, but hopefully not. Citizens like us need to press for improvement. Don't we?
Go back from Business Harm the Environment to the Solution Global Warming web page.
Do you love our home as much as I do?
Our environment is important. Isn't it? Why is it important to you? Why should we care?

Now is your chance to rant about it and let the masses know how you feel.

What is happening to our planet? This earth is changing, and not always in a good way. Let us know what you think.

What the other guys said:
Check here to see contributions from other visitors to this page...

Search this site for more information now.