Keep On Spoiling Oour Nature
by K. CHITTIPRAMILA
(YANAM)
Yes, we have to spoil our nature. Why? Because, it gave us everything and is still offering everything isn't it, that's why we have to spoil it.


Nature created air to breathe instead of seeing us that we are dying without air. It gave us water to drink instead seeing that we are dying of thirst. It provided us food to eat instead of seeing that we dying with hunger. It created medicines to prevent and cure the diseases ourselves instead of seeing that we are dying with pain. Is it that's all its love; no, not at all; it is still giving us many things even though we are giving pain to it. Why? Because it love's us but not think as cruel as like us.
Trees were begging us to stop killing them; they were offering us many things like air, fruits, firewood, flowers, leaves with medicinal values etc; but do we leave them, by listening all the things, we simply say that we can't help you and you have to leave your breath. Did the tree stop us killing it? For our happiness it will leave its life happily.
Earth is like a mother,
giving cautions to us; it was saying us to protect ourselves. Saying to stop using plastic, saying to stop using the things which were doing harm for us. It's not our habit to listen to anyone's words, so we simply continue the usage.
As nature giving inconvenience for us in our work we have to spoil it and damage it.
Earth Is Our Mother; Nature Is Our Teacher.
WHAT THEY DO FOR US AND WHAT THEY TELL FOR US IS FOR OUR SAKE. What ever it may, don't think about it - we all just have to spoil our nature, keep on spoiling our nature.............................
Barry's Response
- The significant impact human activities have on the environment often leads people to think mankind is ruining nature. Environmental problems like pollution, deforestation, and overfishing have caused severe harm to ecosystems, leading to biodiversity loss, climate change, and other issues.
The extinction of many species and the degradation of habitats have been linked to human activities in the natural world. Areas with dense populations, like
cities and industrial areas,
are especially affected by these activities.
The effects of climate change, which is largely caused by humans, are becoming more evident, with rising temperatures, sea level rise, and more frequent and intense natural disasters. The evidence clearly shows the significant negative impact of human activity on the natural world, so it's not surprising people think mankind is ruining nature.
Human activity
is having a negative impact on the planet, according to science. People are harming the planet in these ways: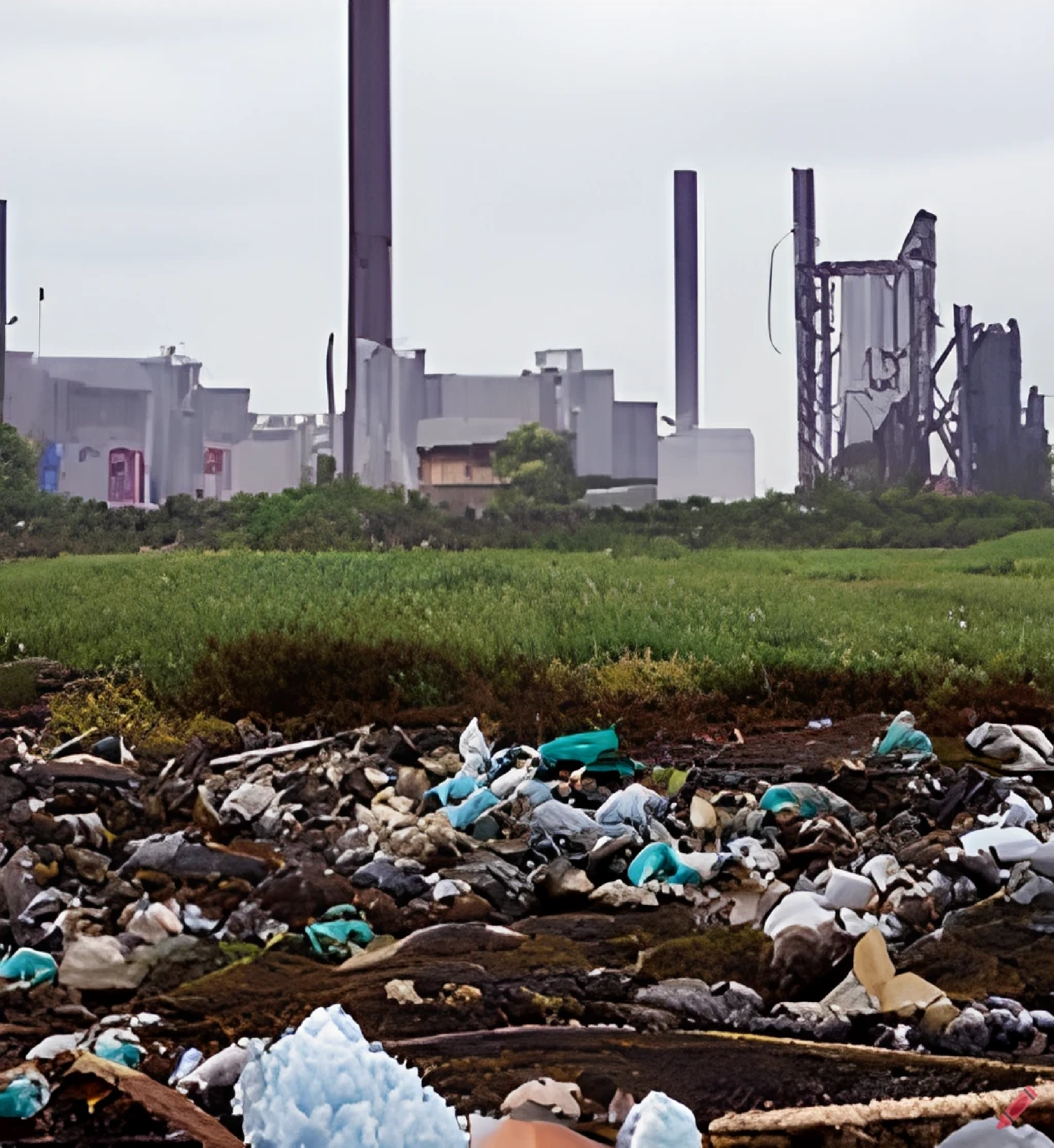 Disgusting industrial activity
Global warming and climate change are caused by burning fossil fuels, deforestation, and other human activities. Sea level rise, melting glaciers, and rising temperatures all point to this.
There's been an extinction of many species caused by human activity, and many more are at risk of extinction because of habitat destruction, overfishing, pollution, etc. Many species are declining, and habitats like forests and coral reefs are disappearing.
Industrialization, transportation, and agriculture have released a lot of pollution into the environment, including toxic chemicals, plastic waste, and air pollution. Polluted rivers, lakes, and oceans, as well as air pollution that causes respiratory problems, are proof of this.
Deforestation, urbanization, and agriculture are destroying and fragmenting natural habitats, which can hurt wildlife. Forests and other natural habitats are disappearing as a result.
Despite numerous scientific studies and data sets showing the negative effects of humans on the environment, the evidence for human impact on the planet is overwhelming.
We will eventually learn, and Mother may then recover. Thank you for your input.
Search
this site for
more information now.