methane air pollution
by michael marti
(hamden)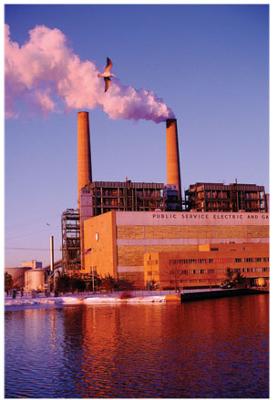 Additional Greenhouse Gases
Both methane air pollution and global warming could be reduced by controlling emissions of methane gas according to a new study by scientists at Harvard University, Argonne National Laboratory and the Environmental Protection Agency.

The reason they say is that methane is directly linked to the production of ozone in the troposphere, the lowest part of the earth atmosphere, extending from the surface to around 12 kilometers (7 miles) altitude. Ozone is the primary ingredient of smog and methane. Ozone is significant green house gas. Volatile organic compounds (VOCs) are an important outdoor air pollution.

Barry's Response - Thank you, Michael, for the handy recap.

Here's a bit more detail - Methane gets into the atmosphere by changes in soil composition and temperature, agriculture and livestock emitting methane directly, garbage dumps and the treatment of waste water, energy industry.

Ozone, normally found at about 0.6 ppm in the troposphere, is a form of pollution. It is also an effective greenhouse gas, with a CO2e factor of about 1000 initially, though it does not last as long.

Its prominent source is through the dissociation of nitrogen oxides (NOx) by radiant sunlight energy and reactions with volatile organic chemicals (VOC). Atmospheric scientists call this product photochemical smog. It is toxic, ugly and brown.

Smog may have become less of a problem in North America over the decades, but other parts of the world have become worse. Take a look at the air quality in China, for instance.

Search this site for more information now.

ADD TO OTHER SOCIAL BOOKMARKS:

Del.icio.us

Digg

Spurl