survelliance through satellite
by mohit pareek
(mumbai, maharahstra, india)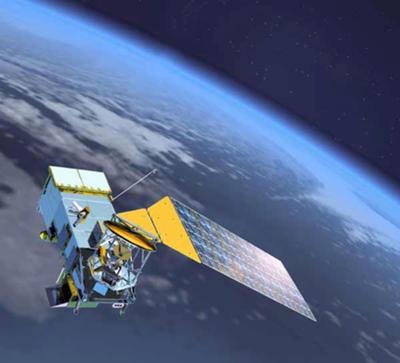 polar-orbiting satellite
Satellites play an important role in weather forecasting. These satellites collect images and then the meteorological people forcast the weather for the coming future. How many satellites? Watch this video for a sample.


Satellite images
not only provide weather forecast but also a good medium for surveillance. Countries use their satellites for survelliance purpose also. Satellites are also very useful as they provide radio functioning too.
Barry's Response
- Nice photo, Mohit. There are thousands of satellites and other debris orbiting our planet now. Many with useful purposes like this one.
Is it getting to become too much? Is the earth's orbit becoming a gargage dump like that depicted in Pixar's Wall-E? Perhaps.
What else is up there, you may ask? There are used rocket fuel chambers, old satellites, paint chips and scrap metal from previous collisions, even. Most of the particles are 10 mm or less in size.
Collisions with these small particles cause additional wear and tear on passing vehicles over and above what would occur otherwise, but rarely serious damage. Collisions with particles larger than a few cm, however, must be avoided. Breaking off additional chunks and potentially causing a real junkyard up there known as the Kessler Effect, after the scientist who first proposed it. If that happens, space entry will be halted because of risk.
Something to think about.
Search
this site for more information now.
ADD TO OTHER SOCIAL BOOKMARKS:

Del.icio.us

Digg

Spurl