The Four Leaved Rose
by Dave
(Oregon)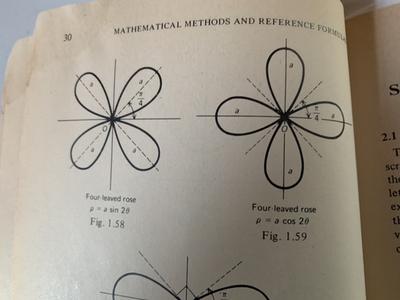 Trace directly from Storm B to A to C; then To Sitorm D to F to E; then to Storm G and out over Lake Michigan; then to Storm J to K to L and finally M. These are the four leaves of The Four Leaved Rose of The Palm Sunday Tornado Outbreak of April 11,1965.


The Four Leaved Rose can be depicted as aSine2tgeta or the preferred aCosine(2theta).
ArcCosine
You will be off by 45 degrees if Sine is chosen over Cosine. The Four Leaved Rose is a very deterministic relationship as it is essentially a circular function with the leaves looping about the center. That makes storms and tornadoes deterministic as well.
ADD TO OTHER SOCIAL BOOKMARKS:

Del.icio.us

Digg

Spurl