This movie brings up an excellent point
by Tom
(San Jose)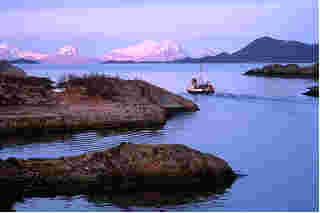 Effects of Global Warming
Al Gore has helped put a face to the significant research that's showing the devastating effects of global warming. While I'm peeved that it requires a politician to drive this point home rather than the public acknowledging the countless scientists who have researched and studied this phenomenon, it is nevertheless an important message - ignoring the effects of our actions can be very harmful, both in the short term and long term.


Barry's Response
- That was the point, wasn't it? He got that
important global warming message
across to the people of the USA and the world. Who cares what other roles he played in life? Thanks, Tom, for your comments.
If those concerned could get adverse climate change bumped up a few notches in the priority list for candidates, that alone would count as a success. They want politicians to pay attention to the issues at hand, and that can be done by educating the public about those same issues. Who, better than a politician to show that somebody potentially with the
power to do something about it,
can carry out that educating effectively? It worked for a reason.
Search
this site for more information now.
ADD TO OTHER SOCIAL BOOKMARKS:

Del.icio.us

Digg

Spurl