A must see!
by Najah
(New York City)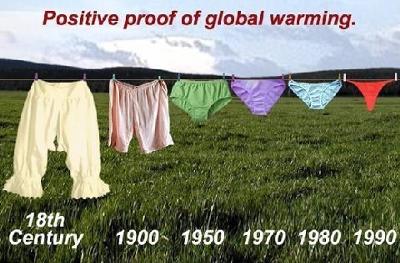 Famous Global Warming Joke
Upon first impression, I was really hoping that this film wouldn't be a scare-tactic driven horror film showcasing the same CGI rendered "natural disaster in large city" clip that many documentaries seemed to be showcasing at the time.


However, I was pleasantly surprised to find that An Inconvinient Truth was a pragmatist's warning. It had enough entertainment and humor to make a difficult topic easier to swallow, with enough factual information to make the staunchly apathetic or opposed take another look at our current situation.
Regardless of the reasons that these changes are happening to our planet, you can't deny that the changes do exist. I've even noticed changes in the quarter century I've been alive, especially in the weather.
In 2000, I was offered an internship with NASA to study cloud formations, which have been changing considerably in the past decade due to tropospheric alteration. Although it may seem pointless to document the fact that there are clouds in existance that don't fall into the four major categories, the chemical and physical structures of heavenly bodies can and do affect us. In that particular case, there were cases of rainfall disruption (drought) and global brightening.
I wholeheartedly agree with this review. There needs to be a greater awareness of the correlations and other environmental relationships out there. This data is not just for scientists anymore and I'm glad that people such as Al Gore are trying to get the word out. I would recommend this film to anyone who wants to gain a greater understanding about the state of the planet.
Barry's Response
- Thanks Najah.
I would too. Also see some discussion of the
socio-economic impacts of global warming,
too. For example films/lectures by Bjørn Lomborg from Denmark or Martin Durkin from the UK.
Search
this site for more information now.
ADD TO OTHER SOCIAL BOOKMARKS:

Del.icio.us

Digg

Spurl