Communication - the mediums, their advantages and disadvantages
by DilipKr Das
(Durgapur,West Bengal, India)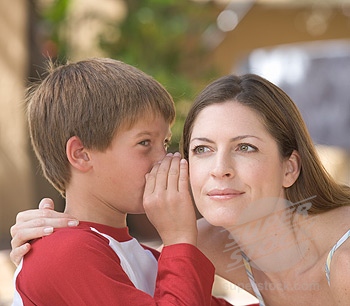 communication
The project was related to communication. The task of the project was:


1. Giving a brief outline of communication. What is meant by the term? How do we communicate?
2. Give the name and picture of each medium/devices of communication. Phone, Postal mails/Snail mails, fax machines, telegraph,e-mail, cellphone, internet, Television, Radio,Hoardings, Banners, Leaflets, Cinema etc.
3. For each of such devices/mediums brief description was to be given.
4. Their specific advantages and disadvantages are to be explained in brief.
5. A conclusion is to be drawn by giving the 'Evolution and changes in the method of communication.'
Barry's Response
- Good one, DD. What was the conclusion?
It's interesting to see how these communications have been used in
weather reporting.
Examples include the transfer of satellite and
radar
signals.
With the internet we see, now, more new ones over and above those listed. Most of these fall under the category - Voice over Internet Protocol (VOIP). Here, voice communications, with or without video, travel over the internet.
Providers include Skype, MagicJack, FaceTime and over a hundred others listed on this page - https://en.wikipedia.org/wiki/Category:VoIP_companies
Search
this site for more information now.
ADD TO OTHER SOCIAL BOOKMARKS:

Del.icio.us

Digg

Spurl