computer models
by P Kumar, Ph.D.
(Jodhpur, India)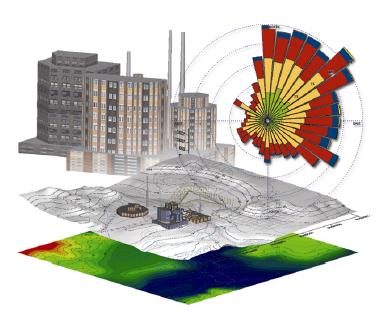 Atmospheric computer models
1. Currently there is no scale existing to test the accuracy of any EPA computer models for prediction of Air Pollution, any where in the world. In a recent publication of mine(Experimental technique of calibration of symmetrical air pollution models, J. Earth Syst. Sci. 114, No. 5, October 2005, pp. 1-7.) I have given an Index(SAPMI) which can be used for the purpose.


2. I am interested to know the opinion of your government and your own openion, on compulsorily implementing it i.e. before any such prediction models are used for research/commercial purpose, its SAPMI Index values are marked on the 'software Copy'.
3. I would be most curiously looking forward to your response, please.
Barry's Response
- Prabhat:
First of all, I would say I am no expert at evaluating the quality, precision or accuracy of these models. You probably have me beat here. I only have a B.Sc. in Physics.
I recognize that these models are far from perfect, that better ones can and have been developed, and that any model can only go so far.
All I can purport is that ISC, a primative model by any standard, is (written before July 2009) accepted in my jurisdiction for lower intermediate air quality assessments. Many other North American territories also accept its results as a useful baseline assessment. I live in Alberta, Canada, a region with at most rolling terrain in the vast majority of its area.
CALPUFF is considered to be better, but largely unnecessary for my geographic area and the problems we need to address. It is used for
environmental impact assessment
modelling
In the interest of economy and efficiency, we use what the government officials understand. If our regulatory body accepts the simple ISC evaluation, we are more than happy to oblige.
Around here, it is generally accepted that the model is designed to overpredict ambient concentrations in ambiguous situations. Apparently, that is good enough for our officials and more refined modelling is not required unless a problem situation justifies it. In which case one might choose
CALPUFF
or one of the customized or proprietary assessment computer models if it is justifiable.
I haven't yet taken the time to read the paper on the SAPMI index you suggest, but I think I will.
Search
this site for more information now.
ADD TO OTHER SOCIAL BOOKMARKS:

Del.icio.us

Digg

Spurl