*** 20th Anniversary: 2003 to 2023 ***
Who needs computers in meteorology?
Find more about weather and technology.

Computers in meteorology:  Do we really need them?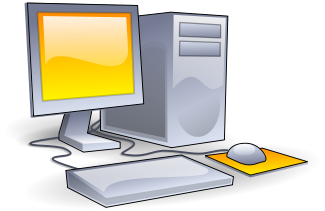 Computers are essential to meteorology
Modern meteorology relies on computers like every other field of science.  Modern computers can generate model output quickly and reliably.
Meteorology is heavily reliant on data analysis and numerical modeling. Computers process tons of meteorological data from weather stations, satellites, and radars. Learning about computers can help us understand weather patterns and phenomena.
Simulations of atmospheric conditions are made possible by computers. Understanding the algorithms and techniques used in weather modeling can improve forecast accuracy.
Climate research requires analyzing a lot of weather data. It's crucial to use computers to study long-term climate patterns, climate change, and its effects on the environment. Computers can help students contribute to climate research and develop strategies for climate adaptation and mitigation.
In order to communicate complex meteorological information to the public, policymakers, and other stakeholders, computers can create visualizations and graphics. With computer-based tools and techniques, students can present weather information effectively, increasing public awareness and facilitating informed decision making.
Technological advancements keep meteorology evolving. Computers are largely responsible for developing and using weather observation instruments, satellite imagery, weather radars, and other technologies. By learning about computers, students can contribute to future meteorological innovations.
Meteorologists can use models like hurricane forecast models to predict the weather.  Predicting severe weather in time lets people get out of harm's way before it hits.
It's not always easy to predict the weather, but computers can help.  Changes in the weather happen according to complicated fluid dynamics rules, but never exactly.  It's impossible to predict what the weather will do next, but there are basic patterns, and using these rules in forecasting can help.
How do machines help us?  By drawing weather maps separately for each atmospheric level, computers help weather forecasters analyze the atmosphere.  The computer can then put it all together and make a prediction.  Prognostic models give you three-dimensional data about the future state of the atmosphere.  For predicting the weather, we need computers to do all the math and tracking.  Performing the calculations done by the National Center for Environmental Prediction would take over a hundred thousand people doing it manually.
And you can forget about monkeys with typewriters.
A numerical turbulence model is one example of the math needed in modern numerical weather prediction.  Numbers that tell you how the ocean and atmosphere are moving.
Can you tell me what we need to record?  We're talking about wind speed and direction at different levels and in different places, barometric pressure, temperatures and moisture content for each of these places.
How do people compare with computers in meteorology?
When do humans need to be involved?  Computers have done a lot of work for us and helped us understand weather, but meteorology has also driven computer development.
Can you do it better?
You like this Idea? It works for its intended purpose, but probably is not perfect. Why not?

Do you know of a better one? We'd all like to see it, I'll bet. A penny for your thoughts.
Other people and their ideas...
Click below to see hi-tech contributions from other visitors to this page...

air quality handbook

I have work in the educational project of pollutions in the factories. please you can help me find the right air quality handbook or references. Barry's …
Air dispersion models

I am wondering about air dispersion models. What is the Principle of air Quality Modeling. I am a student of M.Sc. Environmental Science from Devi …
How has this evolved?  
They've gone hand in hand to advance each other.  NOAA (National Oceanic and Atmospheric Association) uses Cray supercomputers to process weather data.  As well as IBM supercomputers, other supercomputers are used to predict the weather.
Imaginary supercomputer
National Oceanic and Atmospheric Administration (NOAA) forecasts weather for the US government.  Several supercomputers power NOAA's weather forecasting models over the years.  Throughout history, NOAA has used these supercomputers to forecast weather:
-NOAA's CRAY-1 (1976-1989) was one of the first supercomputers for weather forecasting.  The first global numerical weather prediction model ran on it and had a peak performance of 160 megaflops.
-CRAY Y-MP (1988-1997): The CRAY Y-MP was NOAA's second supercomputer.  A more advanced version of the global numerical weather prediction model ran on it with 2.8 gigaflops (billion floating-point operations per second).
-NOAA used the IBM RS/6000 SP for weather forecasting from 1997 to 2002.  As the first operational hurricane prediction model, it had a peak performance of 1.5 teraflops (trillion floating-point operations per second).
-NOAA used the NEC SX-6 for weather forecasting from 2002 to 2008.  The second-generation hurricane prediction model ran on it and had a peak performance of 8 teraflops.
-IBM POWER5+ (2008-2013): NOAA used the IBM POWER5+ for weather forecasting from 2008 to 2013.  The third-generation operational hurricane prediction model ran on it and had a peak performance of 77 teraflops.
-From 2013 to 2019, NOAA used the CRAY XC30 for weather forecasting.  It ran the fourth-generation operational hurricane prediction model at 2.8 petaflops (quadrillion floating-point operations per second).
-CRAY XC40 (2019-present): NOAA uses the CRAY XC40 to forecast weather.  The fifth generation operational hurricane prediction model runs on it and has a peak performance of 12.4 petaflops.
That last one is 12 million gigaflops.  As a comparison, an ordinary iPhone-12 more like 12 gigaflops.  As a result of these supercomputers, NOAA's weather forecasts are more accurate and timely, which allows the agency to protect people and property better.  
Among other things, air quality consultants use computers in meteorology to conduct dispersion modelling. The model predicts the distribution and ground level concentrations of contaminants coming from stacks and other industrial sources.  Models such as CALPUFF and AERMOD are used.
Finally, computers make it easy to network and communicate data.  Here's an example:  Creating a website like this.  Find some basic how-to information and see how easy it is to get started.  Make something that matters.
Go back from Computers in Meteorology to the Air Quality Testers web page, or visit the Stuff in the Air homepage.

By using computers in meteorology, students can analyze data, improve weather forecasting, contribute to climate research, communicate weather information, and keep up with technological advancements. By doing so, they'll be able to make informed decisions, protect lives, and deal with climate change.
Search this site for more information now.

You might see special results at the top of the page, above the word WEB. They're ads, but they might be important to you. Happy searching!