Red Pandas
by Jenny
(UK, Cornwall)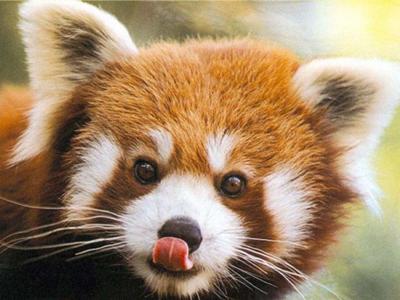 Cute little guy
Apparently we (us humans) could become extinct if the red pandas die out because, if the red pandas become extinct, it will mess up the food chain which will leave other animals to die out as they have no source of food, which means other animals die out etc. Then it will get to us.


Since we're animals that are at the top of the food chain, we will die out as all the animals and plants in the world out. Sad isn't it; that's why when you
kill a bit of the earth,
you should think the entire biosphere, including the red pandas, which are part of us... xx
Barry's Response
- Bottom line: preservation and conservation are good ideas. Right? Thank you Jenny.
Search
this site for more information now.
ADD TO OTHER SOCIAL BOOKMARKS:

Del.icio.us

Digg

Spurl