The majority of the population of Canada has weather like Chicago
by Ighuaran
(Los Angeles)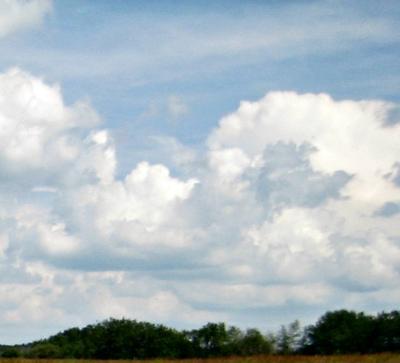 Weather Example
I was born and raised in Toronto, Canada. One of the most frequently asked questions I get asked when traveling abroad is how I can stand the cold. Well I couldn't, so in my early twenties I relocated to Los Angeles. I found that having to live indoors six months of the year was too much of a strain on my nervous system and mood.


On the other hand, it was a way to be very productive and get lots of paperwork done. People tend to get colds in that sort of weather, not because you get sick from the cold, but because the close proximity people necessarily have by staying indoors is more amenable to transferring a cold virus.
Having said that, the majority of the Canadian population lives along the southern border, parts of which extend further south that the greater part of some of the Northeastern US states like Michigan, Maine and even Illinois.
I actually go up to Toronto in during the long hot summers to enjoy the warm weather there. California gets too dry and polluted during the summer when there is no rain.
People do rely heavily on the weather reports in Canada since the weather can be so volatile. Unlike California which tends to have the same weather year-round, a sunny day in Toronto can suddenly turn into a rainstorm. A cold snowy week can suddenly have a temperate weekend where people go out in t-shirts. No joke. So the weather forecast is critical in event planning.
By the way - now you can easily compare climate averages for Toronto https://weatherspark.com/averages/28384/Toronto-Ontario-Canada with those for Chicago https://weatherspark.com/averages/30851/Chicago-Illinois-United-States. Enjoy reading these graphs.
Barry's Response
- That volatility is part of what defines us. Thanks, Ighuaran. Here is a bit more about the
weather in Canada.
Search
this site for more information now.
ADD TO OTHER SOCIAL BOOKMARKS:

Del.icio.us

Digg

Spurl