*** 20th Anniversary: 2003 to 2023 ***
A fun interview with Kristi Gordon: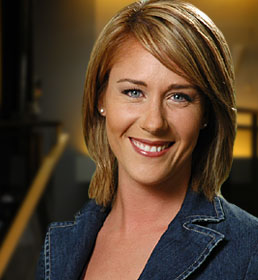 A long time ago, I heard an audio clip taken from way back when Kristi Gordon presented weather on CITY-TV (in Edmonton, presumably), after the station lost its A-channel name.
A well-established Toronto firm, CHUM bought out the prairie company (Craig Media) that owned A-Channel up until 2004. Then they applied their existing broadcast identity CITY-TV to many of their newly acquired stations.
Kristi worked with CITY until late 2006 and then switched over to Vancouver with another Canadian television network, Global TV on CHAN-DT and worked with a New Westminster news and sports radio station known as CKNW. She appeared on the Weather Network Canada at one time, and became associated with the CTV station in Vancouver known as BCTV.  She has been forecasting on the local Global TV station since then.
She covers severe weather events and weather patterns in depth. Gordon has been with Global News for years and is a trusted and respected voice on weather issues.  She's known for her ability to explain complex weather phenomena clearly and concisely.  Kristi Gordon has won countless awards and accolades for her meteorology work, and she's regarded as one of Canada's best weather anchors.  As a result of her work, the public has become more aware and understands weather patterns and the importance of being prepared for severe weather.  Know what else?

She seems to have a lot of fun on the television set, as demonstrated in these photographs.  Also, the interviewer below introduces her as a famous meteorologist. She has to answer a few trivia questions in order to win a box of chocolates and seems confident at first. So here are the questions.
Dude: What is the opposite of a cold front?
Kristi Gordon: (laughs) I wouldn't say there is an opposite, but there is another part to it. A *warm front*.
Dude: Actually it's a *warm back*. (She laughs again, I would groan) So close... What's the technical term for *sunny warm day following two days of rain,* what's that called?
Kristi Gordon: Uh - I have no idea.
Dude: Monday! Monday, ohhh...man oh for two. Disappointing. You know what? We'll make you a winner if you can read *this* in under 10 seconds. Kristi Gordon: (without a slip) Whether the weather be fine...
Whether the weather be not,
Whether the weather be cold,
or Whether the weather be hot.
We'll weather the weather whatever the weather
Whether we like it or not.
Dude: All Right. Well done. One outta three, so we'll give you the chocolates.
Kristi Gordon: Thank You - I love chocolate.
Not extremely witty? Wait, here's another...
Ian: Rain or Snow?
KG: Rain
Ian: Tornado or hurricane?
KG: Tornado
Ian: Strangest run-in with a viewer
KG: In the elevator
Ian: Coldest temperature you've experienced?
KG: Uh, minus forty…with a wind chill.
Ian: Your favourite weather-related song?
KG: (sings) The Sun will come out...(Somebody in the background adds *tomorrow* and she laughs)
Ian: I like that one too. Alright, skiing or lying on a beach?
KG: Both.
Ian: Okay, what celebrity would you not want to see in a speedo?
KG: Paul Menier [CITY-TV news director]
Ian: Oh, a dig there. Sunny days or stormy nights?
KG: Sunny days
Ian: Sunset or Sunrise?
KG: Sunset
Ian: If you could name a hurricane, what would you name it?
KG: Kristi
Ian: When you think of *hot* do you think of a warm sunny day or Ian Sterling.
KG: (laughs) Ian Sterling [Edmonton radio personality]

Better?
Well, enough of that...
Who is Kristi Gordon?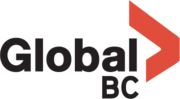 Here is a brief Bio of Kristi posted on the Global News website.  After growing up in White Rock BC and finishing studies in meteorology and geography and then starting her broadcasting career in Toronto, Kristi headed out to the next of her broadcast meteorology jobs in the western part of Canada.
Edmonton for a few years then back home to Vancouver with Global News.  Corus Entertainment owns Global Television Network, which includes Global News. Several local news stations are operated by the network across Canada, including this one in Vancouver.
Viewers in the Vancouver area can get local and regional news, weather, and traffic updates from Global News Vancouver.   Journalists and Gordon's meteorologists work together to provide in-depth coverage of the region's most important news and weather events.
Besides local news, Global News Vancouver also broadcasts national and international news, as well as lifestyle and entertainment segments. Besides live streams of its television broadcasts, globalnews.ca provides up-to-date news, weather, and traffic information online.
It's a trusted source of local and regional news in the Vancouver area and is known for its accurate, timely, and in-depth reporting.
Kristi picked up her CMOS certification along the way somewhere and she has gained fame for her weather forecasts, notorious good looks and participation in various outdoor sports.
This combination tends to bring out the Neanderthals on certain message boards. But hey, it's all in fun. Right?  
Glad she's got a sense of humour, too, even if afraid of spiders.  Watch this famous coverage from a few years ago, for instance:
Anyway, when Vancouver and Whistler hosted the Olympic games in 2010, they needed a good skiing, snowboarding and weather expert. Kristi would have been their person. Also, she appears to have been a happy mother since the summer of 2011. 

ADD TO OTHER SOCIAL BOOKMARKS:

Del.icio.us

Digg

Spurl