*** 20th Anniversary: 2003 to 2023 ***
Get accurate weather forecasts on-air and online with weather channel Canada
Search for more about weather.

Is there a weather channel Canada can call its own? It seems like this Weather Channel has networks all over the world.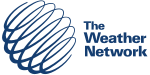 the Weather Network logo
When you're in Canada, you might need quick weather forecasts.  You can get Canadian weather forecasts on the Weather Network.  It gives you hourly updates and long-term predictions.  Satellite imagery and other features are also available.
The Weather Channel doesn't exist in Canada.  Our English channel is The Weather Network and our French channel is MétéoMédia.
Your favorite weather channel?
It seems like The Weather Channel owns some of these channels.  In some ways, that makes them like The Weather Network (TWN) in Canada.
They also own a piece of The Weather Channel websites in Europe.  Another one is The Weather Channel in Australia.  This is run by a separate company.
Since 1989, TWN has been updating forecasts 24/7.  It was the first network to bring accurate weather info to the public.  It raised the interest of many students in meteorology by providing detailed forecasts and reports.  Many of them went on to work in this field.
Yours truly is included.  I was fascinated by the science, intrigued by the technology, and inspired by the meteorologists.  I decided to study meteorology in college because I wanted to learn more.
These weather forecasts shown on TWN are at least partly automated.  Meteorologists oversee the whole thing and journalists present it well.
You can find TWN forecasts and other content at www.theweathernetwork.com.  You can get hourly forecasts and 14-day outlooks for any significant place in Canada.  You can also find MétéoMédia links there if French is your thing.

Both are controlled by Pelmorex.  Pelmorex and The Weather Channel Canada, USA, and probably the UK are owned by Landmark Communications.
Although some people complain about the advertising, you gotta support a good thing if you want it to keep being good.  Weather Network Canada's services are free thanks to advertising revenue.  It also lets them keep innovating and improving their services.  Viewing their ads is one way to show your appreciation. 
You're not watching government or public television.
Weather channel Canada and CMOS
Canada has a common advocate for meteorology and oceanography.  It's called the Canadian Meteorological and Oceanographic Society, or CMOS.  CMOS is a non-profit professional scientific society dedicated to the advancement of atmospheric and oceanographic sciences in Canada.  The organization promotes meteorology and oceanography research and training and exchanges information and ideas among its members.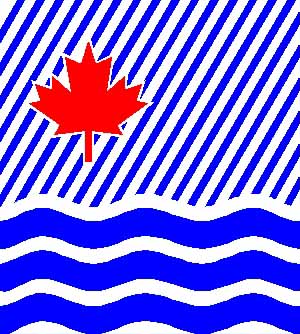 Canadian Meteorological and Oceanographic Society
This way, CMOS brings together experts in these fields to collaborate and share research.  Additionally, it gives students a chance to learn, network, and develop their skills.
What do they do? They support environmental research that's important to us.  You know, stuff like:

- weather extremes
- global warming
- ozone depletion and
- surface air quality

...to name a few listed on one of their webpages.
If you're interested in any of these relevant sciences, CMOS also offers career guidance.  Research, publishing, and education are big things for them.
How about the Canadian TV weather guys?  Similar to CECAB for Canadian environmental consultants, CMOS accredits weather broadcasters when they meet certain qualifications.  Some of the past CMOS endorsed weathercasters from the weather channel Canada, TWN, plus Winnipeg, Edmonton and Calgary tv stations, as well as radio.
Joshua Classen - Edmonton

Nicola Crosbie - Edmonton

Paul Dunphy - Calgary

Kristi Gordon - Edmonton

Jim Hughes - Calgary

Carolyn Jarvis - Edmonton

John Sander - Winnipeg

David Spence - Calgary

Chris Sumner - Winnipeg, and

Claire Martin - Former Edmontonian now with CBC Ontario

Nadine Blayley - TWN

Helena DeVries - TWN

Karen Johnson - TWN

Suzanne Feliz - TWN

Michelle Leslie - TWN

Kim MacDonald - TWN

Chris Murphy - TWN

Sheryl Plouffe - TWN

Gary Ryan - TWN

Chris Scott - TWN
Go! Saskatchewan Go!
I can't find out if Bill Matheson, Edmonton's late great weathercaster, was endorsed by CMOS.  
How do you become a broadcaster?  You might ask.  You can start with a related degree (e.g., meteorology or journalism) or presentation experience in radio or TV.  In addition, you'll be well on your way if you're an experienced TV weather-news broadcaster with "so much meteorology knowledge that you can communicate weather and climate information and use graphics in a scientifically-correct way" (from another CMOS webpage).
You can also get the certification by combining these two things.  For example, a specialized broadcast meteorology program.  Make sure you send two references, video tapes, and the fee.  I think this is the way to go.  You can ask any CMOS presenter.  Let me know what you think.
Greatest Weather Forecasts
Know a better place for forecasts? Really cool graphics or outstanding weather information?

All weather people like to find new places for unusual data, and here's your chance to help. Feel free to comment; that would be much appreciated. Thank you.

P.S. This is NOT the Weather Network.


What have the other people said about weather?
Scan here to see contributions from previous visitors to this page...

Search this site for more information now, go back from Weather Channel Canada to the Forecast Map Weather web page or visit the Stuff in the Air homepage.