been there done that
by Charlie Onehorse
(prince george bc)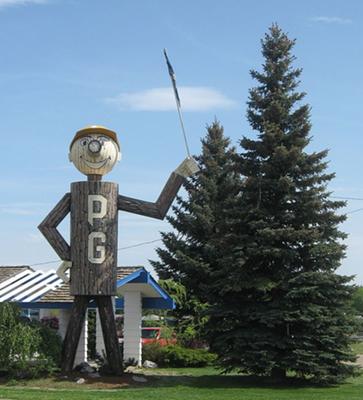 Without the Snow
I live in Prince George, British Columbia. Pretty much, central BC winters are some times very cold, but that's why a long time ago someone, and I'm sure not an American. Besides I can go out and enjoy the sun in winter not like living in Seattle.


Barry's Response
Can't say I been there done that, but Prince George is well known for being one of Canada's foggiest inland cities, with low winds. Even though it is cloudy most of the time, It also has amongst the driest and coolest summers and early snow in the fall.
The hottest temperature there was 36° in May 1983 and January 2, 1950 had a low of -50. A typical summer will get over 30°C a few times and a few winter nights will dip below -30 each year.
See https://www.weatherstats.ca/winners.html for the full story on city comparisons. In Prince George, as in most of the country, we need to keep an eye out for storms at all times of the year. Find out a bit about
Canadian weather warnings.
Search
this site for
more information now.
ADD TO OTHER SOCIAL BOOKMARKS:

Del.icio.us

Digg

Spurl