Loved it - Oh nostalgia
by Elesia
(Los Angeles, CA, USA)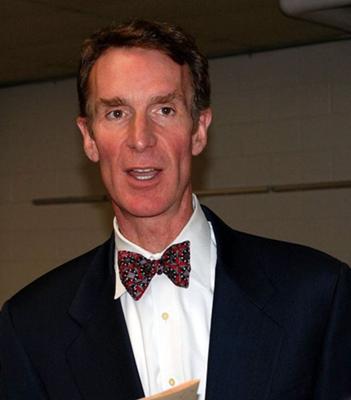 Nye's ready
I watched a lot of Bill Nye when I was younger, mostly in school but at home as well. School-wise they had us watching it not only in elementary/middle school, but even a couple times for fun and nostalgia in highschool.


What's great about this show is that Bill is very good at drawing you in, even if you aren't interested at first. It's information, but given in such a fun way that it makes you WANT to learn about whatever it is that particular episode talks about. Not only was it interesting and drew you in, but the way he explained things was in a very understandable, even for kids, manner.
There were quite a few shows like this, after the success of it, but I don't find any of them as
fun, entertaining, and educational
all at the same time. Some are good but at the same time they have a very different feeling to them, while watching Bill Nye is very inviting and 'fun' the other shows seem more like educational TV than his ever would seem to a kid.
I think continuing to do shows like this would be a good idea to help educate the younger audience and kids in school while keeping them entertained, drawn in, and actually learning something.
Barry's Response
- Thanks Elesia. It's something that a generation or two will remember forever, I think. Kinda like
my generation and Schoolhouse Rock.
Search
this site for more information now.
ADD TO OTHER SOCIAL BOOKMARKS:

Del.icio.us

Digg

Spurl