Meteorology: Kids Science Projects
Find more about science.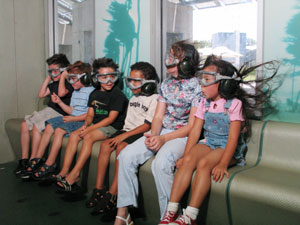 Looking for original kids science projects? Ones based on weather or meteorology? When the time comes to gather information for either of these, you need to be specific in your searches.
Try dictionaries and encyclopedias for one thing. See how others have done it and maybe you can discover a way to do it better.
No matter how or why you came about looking for kids science projects in weather, you should find some useful and helpful guides there.
When it comes to deciding how to approach an environmental science fair project, one method could be to start with a few questions and see what answers you come up with. Then see if you can find a way to prove your answers. Try to document something that someone else can do later on, hopefully with the same results.
Critical Thinking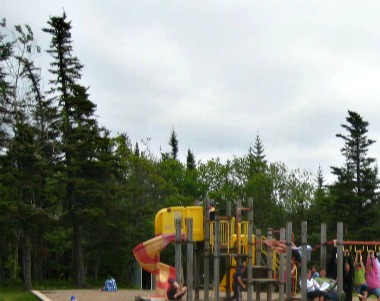 As Bill Nye would say, Science Rules. Still looking for some fresh ideas for your science experiment? Need something you have not seen before? How about some weather science then: Here, I brainstormed a few ideas for you. What affects the weather where you are?
Do you live in a large city with few natural resources around or do you live in an area surrounded by glorious nature? Do air pressure patterns affect your local weather or does the weather seem to change the pressure?
What other factors alter the weather and do they impact each other? How does the weather in your area relate to your region's climate? Maybe you will experiment with wind and clouds; if so, what creates them and influences them? These are just a few of the questions you can address with your Science project.
Weather and meteorology science fair projects work well for students in college and high school. You can make some of them work for middle and elementary school levels as well.
Assess the complexity of the proposed project against the expectations of the course to determine what is appropriate. The student determines how serious the project shall be as well.
If your kid loves weather and everything to do with it, and can understand complex problems, try a project designed for a slightly higher grade level or one commanding more research and strategic planning.
When looking for kids science projects, you also need to consider what the teacher recommends, as the school will probably have a guidelines for effort level for this venture. Knowing what they are will help you and your student decide how to proceed.
Kids Science Projects
for those in the earlier grades to try:
How Clouds are Formed?
Weather and the Climate of your area
How does a Wind Meter really work?
What are the different climates around the world and how do they change?
Students in middle schools can look at projects such as:
Making your own Psychrometer?
What is Common between Dry Spells and Wet Spells?
How to make a Barometer or a hygrometer using strands of your own hair?
Does Atmospheric Temperature really affect Snow and How?
Making a Map out of Weather Balloon Data.
How much Oxygen really is in the Air,





and even a project about
Predicting the Weather.
The more advanced students can look to projects such as:
Geomagnetic Storms and how to track them in the Ionosphere.
Ozone Depletion, how bad is it and what we can do to stop it.
Air Pollution - is it really a threat and why,
Temperature differences in Cold and Warm fronts and what happens when they collide?
Any of these would make a great article: Meteorology and Science. Finding the right kids science projects for meteorology starts by asking the right questions or knowing the answer. Try to find a new way to prove it and make it repeatable.

What was your science project?
Got a great science project idea? Maybe you enjoyed one of these or found a successful one you enjoyed. Did it work? Was it something to do with weather?

Maybe you screwed it up like I did...and can laugh about it now. I'd like to help.

Was it fun? What grade were you (or your child) in? We'd all like to hear about it. That way you can re-live the memory.

Here are some examples
See contributions from other visitors to this page...

Go back from Kids Science Projects to Article: Meteorology

Search this site for more information now.