Fresh air ecosystem Fresh water ecology.
Search for our environment.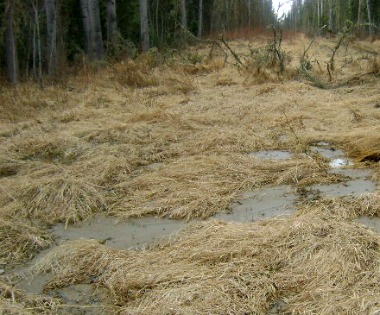 Ecosystem fresh water information, geology, chemistry and meteorology. These areas of study have their place in site remediation and many other environmental jobs.

Are you concerned you have a property that may threaten the surrounding environment? Afraid that surface soil might contaminate or leach onto the different type of soils below?
Site remediation may be the answer. Hydrogeologists and other scientists and engineers could provide efficient solutions to these problems.

What kinds of circumstances threaten the ecosystem fresh water and surrounding region? The list could start with
leaks and spills
chemical contamination
water and soil pollution
creek and stream influx
ground, water and well contamination,
...for example.
Then, determine which
clean air and water acts
govern your situation. Selecting the right approach and weighing and risk management alternatives is a crucial step.
This Stuff can be Pretty Gross
What's the worst you've seen? Anything you need to let us know about? Maybe even a picture to demonstrate what you saw. You can send it to StuffInTheAir.com right here.

This is important.
Previous Examples
Click below to see contributions from other visitors to this page...

Ecosystem fresh water services,
more to this subject than just research development services. You may need to negotiate the best strategies with government officials while arriving at suitable environmental management solutions. They may result in simple monitoring programs using a pH soil tester or other soil test equipment and soil samplers.
Empirical data helps you identify environmental liabilities, for instance finding an accurate picture of air pollution potential and cause of water pollution information. Or the outcome of these discussions may be much more involved.

There is a whole series of possible actions to remediate sites (and preserve our ecosystem, our water, air and soil) available.  A good consulting firm will help with your sit remediation, which is a part regulatory applications for environmental approvals.
Usually the environmental remediation process begins with a Phase 1 ESA, an environmental site assessment. Engineers examine the history of the site to determine if a potential problem exists. A series of subsequent tests help to confirm or deny any serious threat.
At its worst, contractors come in and replace soil if necessary. But hopefully it won't go that far. Look up environmental consulting firms in your local directory.

Biology jobs, water quality jobs, industrial design jobs. Find the right one of many with the help of the Environmental Health and Safety Jobs webpage.

An effective way to start your own internet biz, browse the material Affiliate Masters for some fresh ideas. Right-click and pick "save target as" to save a pdf copy to your hard drive, then construct a web site about your specialty using Site Build it! Go back from Ecosystem Fresh Water to the Environmental Health and Safety Jobs web page, or visit the Stuff in the Air homepage.
Search this site for more information now.