*** 20th Anniversary: 2003 to 2023 ***
Zero Emissions, Infinite Possibilities, and Eco-Friendly Adventures with the Compressed Air Car
Search for more about environment and technology.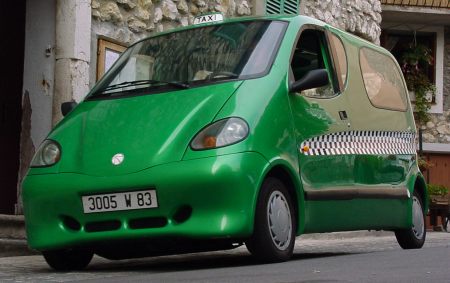 Compressed air cars for eco-friendliness
Do you want to protect this planet?  If you really want to embrace green living, why not consider driving green as well?
In support of conservation, you might appreciate this strange idea.  There are a few ways compressed air cars can help the environment:
- Compressed air cars use compressed air as their primary source of energy, which emits no greenhouse gases.  In contrast, gasoline-powered cars emit harmful pollutants into the air, contributing to air pollution.  We can reduce our carbon footprint and fight climate change by using compressed air cars.
- Compressed air cars are also more energy-efficient than gasoline cars.  It takes less energy to compress the air in these cars than to refine gasoline.  The result is lower operating costs and less environmental impact for compressed air cars.
- These cars can use air that has been compressed using renewable energy sources like wind and solar power, which are clean and sustainable.  In this way, compressed air cars can be powered entirely by renewable energy, making them even more eco-friendly.
- Compressed air cars also produce less noise pollution than traditional cars. By reducing noise pollution in urban areas, this can be good for that immediate environment.
Practical versions of this technology are still a ways off. There are a lot of new eco-friendly cars on the market right now, and some designs have even made it into production. Compressed air cars may someday promise to solve certain environmental problems.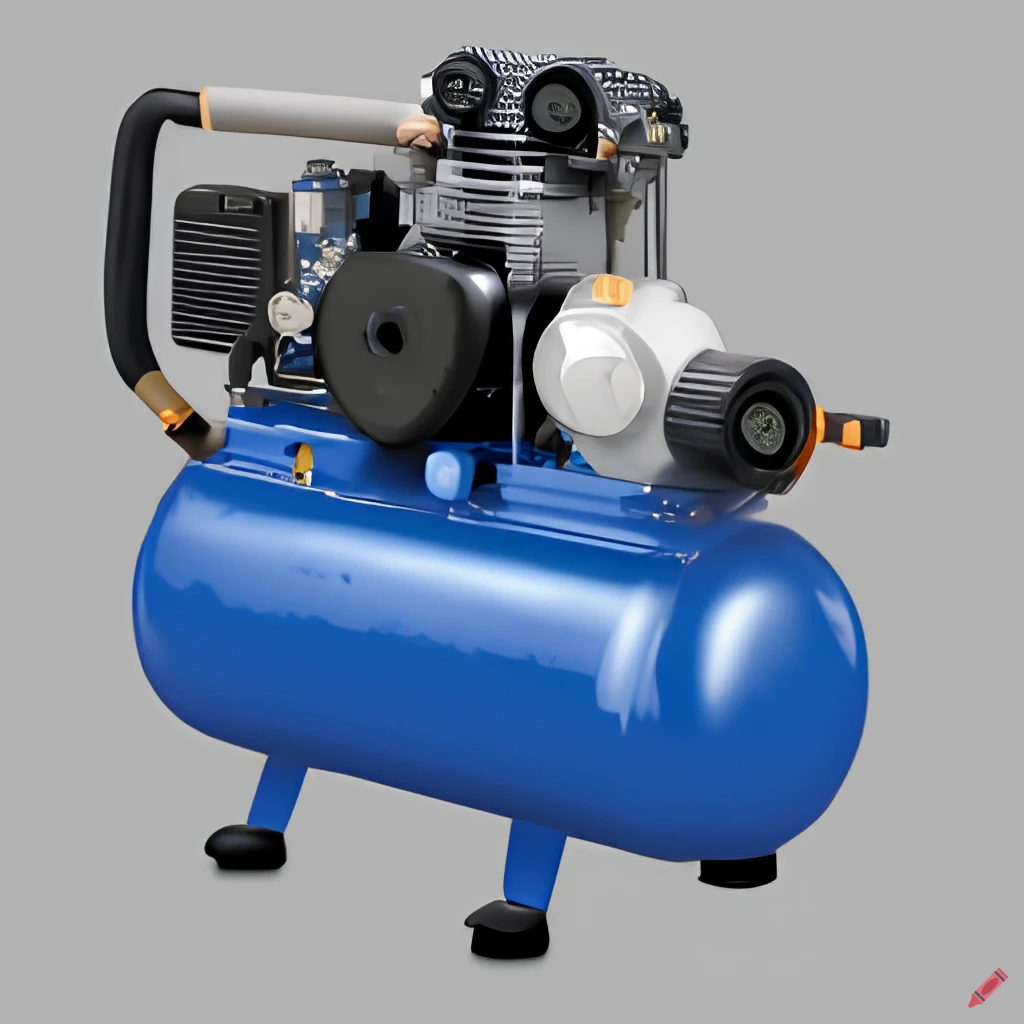 Standard air compressor
With this kind of car, we get an alternative fuel car powered by high-pressure air. It's been called the true car of tomorrow. That's not surprising, since it claims to emit zero emissions. Here's what we mean:
What's the deal with this technology? The engines in these cars are fueled by decompressing air. The system taps into the energy of fast-moving air.
High-pressure air is stored in a tank. Carbon fiber is used to make the tank lighter. The pistons in compressed air cars are driven by the expansion of pressurized air.
I've got a surprise for you just in case you think we have a new idea.  The first prototypes of this car were made in 1920.
How do air-powered cars work?  The tailpipes of these air-powered cars are emission-free.
In the first place, owners compress the air with electricity.  As a result, the impact on the environment depends on how clean the source is.  It's not nil, but it's significantly reduced.
Can you do it better?
You like this Idea? It works for its intended purpose, but probably is not perfect. Why not?

Do you know of a better one? We'd all like to see it, I'll bet. A penny for your thoughts.
Other people and their ideas...
Click below to see hi-tech contributions from other visitors to this page...

Why a compressed air car?
Here's my favourite song about cars.
...and this Youtube channel homepage has more of your favourite songs on piano.
There are a lot of advantages to owning an air powered vehicle:
Using an air compressor, you refuel in your own backyard.  Because compressed air comes from large centralized plants, it's less expensive and more effective to manage carbon emissions,
A vehicle powered by air has a lower weight, which improves efficiency.
Compared to conventional motors,  compressed air engines reduce vehicle production costs by nearly 20 percent.
Pressurized air expands, lowering the temperature.  We can use this for airconditioning,
Pollutants aren't released by compressed air vehicles,
The roads would also last longer with lighter vehicles,
We could refuel for less than gasoline, and
We'd use less toxic chemicals like gasoline, gas-production chemicals, battery acids, etc.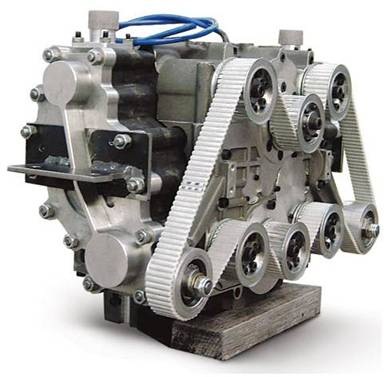 Specialized engines
There are definitely some benefits to compressed air cars, but there are also some downsides.  Here are a few:
Inefficient

 

use of energy:  When electrical energy is converted into high-pressure air, it loses energy,
If you use a convention air compressor at home, it can take up to four hours to refuel,
Air cars are usually lightweight, which has its own drawbacks.  For example, those in a heavier vehicle suffer fewer injuries in a collision than those in a lighter one.
Despite a few disadvantages, this technology looks promising.  It's being worked on by a lot of manufacturers, but whether it will become the ultimate alternative fuel technology remains to be seen.  Only time will tell if this is our answer to a fuel-efficient, low-pollution driving solution for a greener planet. 
In general though, compressed air cars have the potential to reduce our carbon footprint, increase energy efficiency, promote the use of renewable energy sources, and reduce noise pollution levels.  Our environment can be preserved and a more sustainable future can be created through these improvements.
Go back from Compressed Air Car to the main Global Warming webpage.
Search this site for more information now.