The compressed air car keeps getting better
Search for more about environment and technology.


We will see if a
compressed air car
can help us preserve our environment?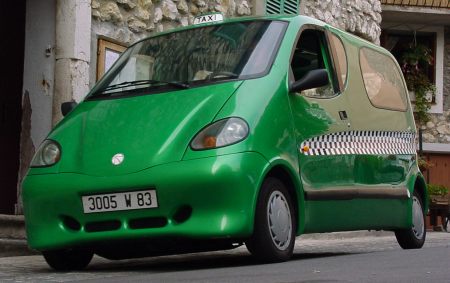 Want to protect this planet we call home? Why not do more than just recycling your bottles and cans, if you really want to embrace green living, why not consider converting to driving green as well?
We have seen many new environmentally friendly cars out on the market these days and some designs recently make their way to the production chambers. One such pro-eco car that promises to solve all environmental problems is the compressed air car.
This kind of car gives us an alternative fuel car that uses a motor powered by high-pressured air. This amazing automobile has been dubbed the true car of tomorrow. No surprise, as it claims to offer zero emissions at the tailpipe. See what we mean here:


How does the technology work? These cars get their power from engines fueled by the decompressing air. It taps the energy of fast moving air as it surges through the system.
The air is stored in a tank at high pressure. And manufacturers make the tank out of carbon fiber to reduce its weight. In compressed air cars, the expansion of pressurized air drives the pistons.
Just in case you think we have a new idea here, here's a surprise. Prototypes of this car were first made way back in the year 1920.
What comes out of air powered cars? These air-powered cars are emission free at the tailpipe.
Owners use electricity to compress the air in the first place. Therefore, the impact on the environment depends on how clean the source of this electricity is.
Can you do it better?
You like this Idea? It works for its intended purpose, but probably is not perfect. Why not?

Do you know of a better one? We'd all like to see it, I'll bet. A penny for your thoughts.
Other people and their ideas...
Click below to see hi-tech contributions from other visitors to this page...

Why a compressed air car?
Here's my favourite song about cars.
...and this Youtube channel homepage has more of your favourite songs on piano.
Here are some advantages of the air powered vehicle: The main advantages of a personal air vehicle include:
You refuel in your own backyard, making use of an air compressor. The energy required for compressing air comes from large centralized plants and this makes it less expensive and more effective to manage carbon emissions,
Reduced vehicle weight is one of the major efficiency enhancing factors of an air powered vehicle,
The compressed air engines also reduces vehicle production costs by nearly 20 percent, compared to conventional motors,
Expansion of pressurized air lowers the temperature of the air. And we can use this for air-conditioning,
Compressed air vehicles release no pollutants,
Lighter vehicles would also lead to less wear and tear on roads,
We could refuel at a lower price, compared with gasoline, and
We would ultimate use less harmful chemicals like gasoline, those used to produce gas, battery acids and so forth.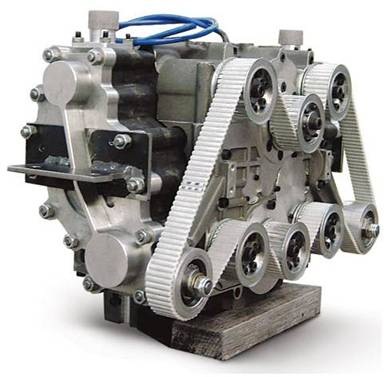 The compressed air car certainly has its benefits, but you also need to know that there are a few drawbacks to this technology. Below we have a look at some:
The main disadvantage is the indirect use of energy; energy is lost when electrical energy is transformed into high-pressure air,
Refueling at home using a convention air compressor can take up to four hours,
An air car is usually lightweight which can again have drawbacks to it. It has been seen that in a collision, occupants of a heavier vehicle suffer fewer injuries than those in the lighter automobile.,
Apart from a few disadvantages, this technology promises good results. There are many manufacturers working on it, but whether it will become the ultimate alternative fuel technology remains to be seen. Only time will tell if this idea can be our answer for a fuel-efficient and
low pollution
driving solution for a greener planet. Go back from
Compressed Air Car
to the main
Global Warming
webpage.
Search this site for more information now.