*** 20th Anniversary: 2003 to 2023 ***
Meteorology Graduate Online
What to do with a meteorology graduate online
Career search online

Congratulations! You just found a meteorology graduate online. For supplemental meteorology lessons, I've been putting together this website outlining some of the content from my studies and its applications.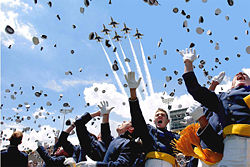 I studied at the University of Alberta in Edmonton in the early 1990s.  There are only a few meteorology programs in Canada, and they have a lot of grad students.
Contact any of the professors in the department if you'd rather study in person than online.  Here is one of my former profs - Dr. Wilson.
What is the relevance of an meteorological degree to a postgraduate business degree, such as an MBA?
Undergraduate studies in atmospheric science or a related field can provide a unique and valuable educational background for MBA candidates. There are several ways in which atmospheric science and business can work together, even if the direct connection isn't obvious:
- Analytical and problem-solving skills: Atmospheric science involves data analysis, modeling, and problem-solving, which are valuable business skills. Making data-driven decisions can help you tackle complex business challenges.
- You'll be able to conduct research, analyze information, and think critically with a background in atmospheric science. In business research, market analysis, and strategic decision-making, these skills are highly valuable.
- Sustainability and Corporate Social Responsibility: With growing concerns about sustainability and environmental impact, businesses are paying more attention to these issues. By understanding atmospheric science, you can help address environmental challenges and develop sustainable business practices.
- Atmospheric science involves assessing and managing weather events and climate change risks. You can use these skills in the business world, where understanding and mitigating risks are crucial.
- A diverse educational background can give you a fresh perspective on business. By understanding atmospheric science, you can come up with innovative solutions to problems.
Studying atmospheric science as an undergraduate may not directly align with an MBA curriculum, but it can give you a unique perspective and skill set that can make you stand out. To prepare for a future MBA program, it's important to complement your undergraduate studies with business-related coursework or experiences.
How to amuse a meteorology graduate online
See if any of these topics below will help you.  Online classes, apprenticeships, and self-learning are all great ways to keep learning.  Many universities now offer distance learning and virtual courses for people who can't attend in-person classes.  Further your education with books, websites, on-the-job training and other sources of information.
Congraduations!
Search this site for more information now.